| | |
| --- | --- |
| Title | The Hunger Games |
| Author | Suzanne Collins |
| Cover Art | --- |
| Publisher | Scholastic Press - 2008 |
| First Printing | --- |

| | |
| --- | --- |
| Title | Catching Fire |
| Author | Suzanne Collins |
| Cover Art | --- |
| Publisher | Scholastic Press - 2009 |
| First Printing | --- |

| | |
| --- | --- |
| Title | Mockingjay |
| Author | Suzanne Collins |
| Cover Art | --- |
| Publisher | Scholastic Press - 2010 |
| First Printing | --- |

| | |
| --- | --- |
| Category | Dystopian Society |
| Warnings | None |
| Main Characters | Katniss Everdeen, Peeta Mellark, Gale Hawthorne, Haymitch Abernathy |
| Main Elements | Dystopia |
| Website | www.suzannecollinsbooks.com |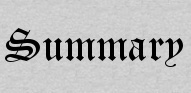 The Hunger Games

Catching Fire

Mockingjay


I had planned to not read this series. Firstly, I tend to get turned off of books that have a bunch of pre-teens going ga-ga over it. I had actually semi-enjoyed the Twilight series until the fans started cry out to have Edwards love child *gag* at which point I started becoming very critical of the series. Secondly, it seemed too much like Lord of the Flies for kids. Now I've never read Lord of the Flies, but when I was much younger I saw a scene where the kids had gone kind of feral, and that really freaked me out. I will never read Lord of the Flies now, it was just too disturbing.
But everyone kept telling me I had to read this one. I compromised and saw the movie with my friends. A movie which I in fact ended up enjoying. It wasn't so much about the Games as it was about Katniss. So when another friend offered an eBook copy, I said ok. I'm generally against making copies of ebooks, but as I would NEVER have bought it, and in fact the author didn't lose out anymore than if I had borrowed a physical copy of the book, I went ahead.
So I started reading...and I liked it. Katniss was a strong protagonist. While she's confused about her relationships with Peeta and Gale, you can't exactly fault her. At least she's not a Bella, running around thinking she's not good enough for the love of her life. No, Katniss had already decided not to marry, so that she'd never have to watch her kids die in the Hunger Games.
I could see there was so much more to this story, the games were just a symptom of an underlying disease. This is a definite Dystopia, where the districts live under punishing conditions while the Capitol grows fat off of their hard labour. But as Katniss finds out, not everyone in the Capitol are evil. Cinna, Portia, they were born there and just don't know any different. In fact I found the Capitol to be a sort of fascinating place, and when you think of it, is living in a big North American city compared to living in drought stricken Africa any different than what is in this book? So before you look down your nose at the Capitol, think first about how *you* live compare to so many millions who don't have access to books, any books.
That said however, the ones running the show are not exactly nice people. President Snow smells of flowers and blood. At the time I'm writing this, I don't yet know why. He's definitely one nasty guy. But again, from his point of view, he's just trying to keep together a country that is starting to fracture. One person's freedom fighters is another person's terrorist. Keep that in mind the next time you watch the News in the Middle East...
And Katniss, the growing symbol of the rebellion is a thorn in his side. Kill her, she becomes are martyr, but let her live, and she instills defiance.
It is well written, action paced, with interesting characters. I've even grown attached to surly Haymitch. In fact I think there's a lot more going on in that drunken head of his than anyone can guess. He *knows* how to play the Game.
The second book deals with the aftermath of the first. It was a tough one to read, Katniss having to go through one loss after another. I'm quite attached to my family, friends and even my stuff, I can't imagine having to give it all up. And to realize that you are a pawn in a much bigger Game, a game you don't know anything about, you don't know the rules, and you have no control over. Which leads into the third book. I found this the weakest of the three, because while I understood Katniss being divided between Peeta and Gale, it just started to get annoying the amount of time she spent thinking about it, and the boys making a point of it, while there's this big war going on they might not survive. But it didn't disappoint in it's ability to surprise me. I frankly couldn't see how the story was going to end, even as I approached the final chapters. Can't believe some of my favorite characters got killed off though.
I really loved this series, and given how many really terrible young adult books there are out there, where the girl is a helpless damsel in distress who doesn't have enough braincells to stop mooning over some mysteriously handsome guy, this series is like a breath of fresh air. Yes there is some romance, but the angst isn't about boys, its over life and death, and that kind of angst I consider well justified.