| | |
| --- | --- |
| Title | The Case of the Missing Socks |
| Author | Rebecca Grand |
| Illustrated By | Jeffrey Severn |
| Publisher | Henry Holt and Company - 1984 |
| First Printing | Henry Holt and Company - 1984 |

| | |
| --- | --- |
| Title | What's a Fraggle |
| Author | Louise Gikow |
| Illustrated By | Barbara McClintock |
| Publisher | Henry Holt and Company - 1984 |
| First Printing | Henry Holt and Company - 1984 |

| | |
| --- | --- |
| Title | The Cave of the Lost Fraggle |
| Author | Michael Teitelbaum |
| Illustrated By | Peter Elwell |
| Publisher | Henry Holt and Company - 1984 |
| First Printing | Henry Holt and Company - 1984 |

| | |
| --- | --- |
| Title | Boober Fraggle's Giant Wish |
| Author | Jocelyn Stevenson |
| Illustrated By | Jeffrey Severn |
| Publisher | Henry Holt and Company - 1984 |
| First Printing | Henry Holt and Company - 1984 |

| | |
| --- | --- |
| Title | Sprocket, Dog Detective |
| Author | Louise Gikow |
| Illustrated By | Barbara Lanza |
| Publisher | Henry Holt and Company - 1985 |
| First Printing | Henry Holt and Company - 1985 |

| | |
| --- | --- |
| Title | Best Friends |
| Author | Jocelyn Stevenson |
| Illustrated By | Sue Venning |
| Publisher | Henry Holt and Company - 1984 |
| First Printing | Henry Holt and Company - 1984 |

| | |
| --- | --- |
| Title | Goodnight Wembley Fraggle |
| Author | H.B. Gilmour |
| Illustrated By | Barbara McClintock |
| Publisher | Henry Holt and Company - 1985 |
| First Printing | Henry Holt and Company - 1985 |

| | |
| --- | --- |
| Title | Danger: Boober Cooking |
| Author | Louise Gikow |
| Illustrated By | Kelly Oechsli |
| Publisher | Henry Holt and Company - 1984 |
| First Printing | Henry Holt and Company - 1984 |

| | |
| --- | --- |
| Title | Wembley Fraggle and the Magic Stone |
| Author | Louise Gikow |
| Illustrated By | Lauren Attinello |
| Publisher | Henry Holt and Company - 1986 |
| First Printing | Henry Holt and Company - 1986 |

| | |
| --- | --- |
| Title | Mokey's Birthday Present |
| Author | Ellen Weiss |
| Illustrated By | Elizabeth Miles |
| Publisher | Henry Holt and Company - 1985 |
| First Printing | Henry Holt and Company - 1985 |

| | |
| --- | --- |
| Title | Gobo and the Prize from Outer Space |
| Author | Lyn Calder |
| Illustrated By | Frederic Marvin |
| Publisher | Henry Holt and Company - 1986 |
| First Printing | Henry Holt and Company - 1986 |

| | |
| --- | --- |
| Title | Fraggle Countdown |
| Author | Michaela Muntean |
| Illustrated By | Diane Dawson Hearn |
| Publisher | Henry Holt and Company - 1985 |
| First Printing | Henry Holt and Company - 1985 |

| | |
| --- | --- |
| Category | Children |
| Warnings | None |
| Main Characters | Gobo, Mokey, Wembley, Boober, Red |
| Main Elements | Fraggles |
| Website | --- |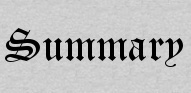 The Case of the Missing Socks

What's a Fraggle

The Cave of the Lost Fraggle

Boober Fraggle's Giant Wish

Sprocket, Dog Detective

Best Friends

Goodnight Wembley Fraggle

Danger: Boober Cooking

Wembley Fraggle and the Magic Stone

Mokey's Birthday Present

Gobo and the Prize from Outer Space

Fraggle Countdown


These books are actually my sister's, she was a huge Fraggle fan. Don't get me wrong, I loved the Fraggles too, but I was 5 years older and these books are for younger children. So while I probably read some of them before, I had to re-read them again to write this review.
Ah, I miss that 80's show, it was fun to watch those Fraggles. Reading the books brought back bits and pieces of the show, like Gorgs, or the dog Sprocket. Or those poor Doozers that work so hard to build their engineering masterpieces only to have the Fraggles eat their creations.
The series was contributed to several authors and several artists. So there was a lot of variety. Some books were educational (Fraggle Countdown) or were written in rhyme (What's a Fraggle?) and others are stories. All the art was nice, though some were more to my tastes than others.
Now I'm a little old for pictures books (or maybe one is never too old for such things?), and while I found the rhyming ones a little silly, the story ones were actually pretty fun to read again. If you were a child of the 80's and now have children of your own, I think it is a good time to introduce your kids to the fun that was Fraggle Rock! I'm sure the TV show can be found on YouTube, and used bookstores are a good place to look for this series, along with the comic books and other related literature.