| | |
| --- | --- |
| Title | The Dying Earth |
| Author | Jack Vance |
| Cover Art | Brom |
| Publisher | Science Fiction Book Club - 1998 |
| First Printing | Hillman Periodicals - 1950 |

| | |
| --- | --- |
| Title | The Eyes of the Overworld |
| Author | Jack Vance |
| Cover Art | Brom |
| Publisher | Science Fiction Book Club - 1998 |
| First Printing | Ace Books - 1966 |

| | |
| --- | --- |
| Title | A Quest for Simbilis |
| Author | Micheal Shae |
| Cover Art | --- |
| Publisher | --- |
| First Printing | 1974 |

| | |
| --- | --- |
| Title | Cugel's Saga |
| Author | Jack Vance |
| Cover Art | Brom |
| Publisher | Science Fiction Book Club - 1998 |
| First Printing | 1983 |

| | |
| --- | --- |
| Title | Rhialto the Marvellous |
| Author | Jack Vance |
| Cover Art | Brom |
| Publisher | Science Fiction Book Club - 1998 |
| First Printing | 1984 |

| | |
| --- | --- |
| Title | Hew the Tintmaster |
| Author | Michael Shea |
| Cover Art | Benjamin Carre |
| Publisher | HarperCollins - 2010 |
| First Printing | HarperCollins - 2010 |

| | |
| --- | --- |
| Title | Songs of the Dying Earth |
| Editor | George R.R. Martin & Gardner Dozois |
| Cover Art | Felix Ziem |
| Publisher | Tom Doherty - 2009 |
| First Printing | Tom Doherty - 2009 |

| | |
| --- | --- |
| Category | Fantasy |
| Warnings | None |
| Main Characters | Turjan, T'sais, Mazirian, Liane, Ulah Dhor, Guyal of Sfere, Cugel the Clever, Rhialto the Marvellous |
| Main Elements | Wizards, demons |
| Website | jackvance.com |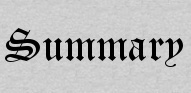 The Compleat Dying Earth

Songs of the Dying Earth


I wasn't familiar with Vance's work and was a bit appalled by his world. Nasty, amoral, unpleasant, cruel, and just downright mean characters abound. Wizards lusting after innocent maidens. Wizards playing seeking vengeance on other wizards. Everyone tricking everyone else, leaving them to die, or to suffer indescribable curses till the end of days (which mind you is not so far away given the sun is on the verge of dying and taking the Earth with it). The first one went ok because it was a collection of short stories, and there were even a couple of characters mixed in with redeeming features. Then I had a whole book with just Cugel and I completely and utterly despised the character. He would rescue a girl only to dump her for safe passage through ruffian held woods. I despaired at reading an entire other book with the character but he was different there. While still not a nice guy, he was more often the victim than villain, losing hard earned rewards through something completely out of his control (though equally often by his own greed and "cleverness") and when he does put his mind to it, he can do a really good job at whatever task he's set to. He earned some respect and I was more willing to jump into the last book, which I actually enjoyed, Rhialto seemed on the whole to actually be a nice person, he even has a friend!! So it ended on a good note.
So those were the characters which got mixed reaction to me. Next is the world. It's our Earth, billions of years in the future, so far from us that any trace of our civilization is long wiped out by the movement of the continents and lost even to memory. Somehow technology and science was lost and replaced by magic. The sun is a dull red giant which everyone checks each dawn to see if it will actually rise or had it spent its last overnight. The world is filled with ruins, magic, and strange creatures and monsters, many of which can speak. Even the humans come in a large variety of strange customs and shapes and rather extreme tastes in fashion, the land dangerous to travel, and like I mentioned before, unlikely to find anyone nice enough willing to help you do anything. I guess with the Earth on the verge of death people don't worry too much about tomorrow.
Then there is the magic system Vance invented, one where wizards must memorize spells with crazy names, which they forget after casting and must be relearned before using them again, as well as strange objects imbued with strange powers to be invoked by anyone, is a system later used by other worlds such as Dragonlance. Full marks for worldbuilding and magic systems here.
Then the writing style, the use of formal and archaic language gives a feeling to this strange future world that would otherwise be lost, half of the magic in these tales was not what was written, but how it was. And for what it's worth, there's a lot of humour and characters getting exactly what they deserve. Thus just because they are nasty and cruel characters doesn't mean they can get away with it. Piss off the wrong magician and you'll find yourself wishing you'd been just a little more polite...
This world, with these interconnected but independent tales, very distinct landscapes and peoples, and language usage made me very excited to read the anthology Songs of the Dying Earth because this was the most perfect world in which to allow other authors to run free, picking up threads from Vance's originals and creating something new. In fact, the tone of Vance's work is so distinct it was possible to immitate it such that many of the stories in this collection could have fooled me into believing he wrote them himself. I enjoyed most of the stories, though I must admit that the very fact they are similar, they began to meld into each other, as well as with the originals, so I won't really go through them and pick and choose favorites. After all, Vance influenced so many authors the anthology runs over 600 pages long, pretty much the same as all Vance's four books together. Some stories were amazing, coming up with bizare oddities like a giant mouth (which bothered the wizard so much he had to give it eyes so he could look upon it), others only decent but none were terrible. You can see their joy at being able to express their thanks for discovering Vance's work during their early years by writing these tales to celebrate his creation.
And course if you are a fan of Cugel, you're in good company, many authors used him in their tales whether directly or under an assumed name...must admit a favorite of mine is the tale of the green bird.
In conclusion, it was clearly something that grew on me. I read the first book in January as part of a book club, and it took me the entire year to get through the remaining three books and then the anthology. But the more I read it, the more I enjoyed it and I can see how this rich and colourful world is considered a cornerstone of modern fantasy. I highly recommend it, and if you aren't sure about the unpleasant characters, there is nothing stopping you from starting with Rhialto the Marvellous (only the two Cugel books must be read in order) since they are all more or less independent of each other and don't exist in any particular sequence.
There is also one other story, Hew the Tintmaster written by Michael Shae and collected in the anthology Swords & Dark Magic which I fortunately owned. Shea also wrote A Quest for Simbilis but I haven't been able to find a copy of that anywhere.