| | |
| --- | --- |
| Title | Dragons of Autumn Twilight |
| Author | Margaret Weis & Tracy Hickman |
| Poetry By | Michael Williams |
| Cover Art | Larry Elmore |
| Illustrated by | Denis Beauvais |
| Publisher | TSR Ltd. - 1984 |
| First Printing | --- |

| | |
| --- | --- |
| Title | Dragons of Winter Night |
| Author | Margaret Weis & Tracy Hickman |
| Poetry By | Michael Williams |
| Cover Art | Larry Elmore |
| Illustrated by | Denis Beauvais |
| Publisher | TSR Ltd. - 1985 |
| First Printing | --- |

| | |
| --- | --- |
| Title | Dragons of Spring Drawning |
| Author | Margaret Weis & Tracy Hickman |
| Poetry By | Michael Williams |
| Cover Art | Larry Elmore |
| Illustrated by | Jeffery Butler |
| Publisher | TSR Ltd. 1985 |
| First Printing | --- |

Category
Epic Fantasy
Warnings
None
Main Characters
Tanis, Raistlin, Caramon, Riverwind, Goldmoon, Sturm, Tasslehoff, Flint
Main Elements
Dragons, Elves, Wizards, Kenders, Dwarves, Knights, Goblins
Website
Dragonlance Nexus - Unofficial
Dragonlance.com - Unofficial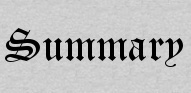 Dragons of Autumn Twilight

Dragons of Winter Night

Dragons of Spring Dawning


I read the first two books in high school and only recently did I reread them along with the third. You see, during high school these were "boy books". Now why so long before reading them again, after all I enjoyed them, regardless of the fact that I am indeed a girl. Because I like to save books I think are going to be really good for a really good time to read them. Of course that time never comes, so I just decided to go ahead and read them all.
The first is my favorite. It sets up the quest and introduces the characters. The companions are travelling together and their adventures are described in detail. The second book I like the least, as the group has been divided and you have to jump back and forth to keep track of who is where. Some major battles and events are summarized rather than described and you're left wondering what actually happened. They third book is more interesting, not so much because everyone gets back together, but because it is the climatic end of the trilogy.
An epic fantasy, including great battles, romance, humour, magic and dragons. The fact that these characters were based on a roleplaying game doesn't mean they are completely without depth. They all have their inner turmoils, their personal quirks, and the ability to surprise you from time to time.
If you're wondering why I haven't included Dragons of Summer Flame here, it because I haven't read it yet. It takes place after the Twins trilogy, so I have to read those first.