| | |
| --- | --- |
| Title | Lark's Quest |
| Author | Barbara Cool Lee |
| Cover Art | --- |
| Publisher | Pajaro Bay Publishing - 2012 |
| First Printing | Pajaro Bay Publishing - 2012 |

| | |
| --- | --- |
| Title | Lark's Secret |
| Author | Barbara Cool Lee |
| Cover Art | --- |
| Publisher | --- |
| First Printing | --- |

| | |
| --- | --- |
| Title | Lark's Choice |
| Author | Barbara Cool Lee |
| Cover Art | --- |
| Publisher | --- |
| First Printing | --- |

| | |
| --- | --- |
| Category | Fantasy |
| Warnings | --- |
| Main Characters | Lark y Ariane, Raven yr Griffon |
| Main Elements | Magic |
| Website | www.DeedsoftheAriane.com |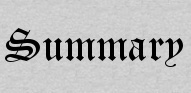 Lark's Quest


I found this novella for free so didn't see any harm in trying it out, after all, if it was terrible, it didn't cost me anything but my time. But I was pleasantly surprised.
I thought this was a wonderful start to the series. I loved the two main characters, Lark and Raven, both struggling with their own inner demons.
The downside of this novella is that it is a novella. At 50 pages we don't get very far, but it serves as a perfect introduction to the characters and the world. A fascinating world at that, with the elite Ariane, warrior women, attempting to defend a realm with a crippled King that wants little more than to be left alone. Though short, it was well done with both world and characters well fleshed out and established.
I guess the main complaint I have now is that the next two installments are NOT free and I dislike having to pay for eBooks, I'm still a physical paper kind of girl. They are also a little pricier than I would like to pay for a novella, after all $3 for fifty some-odd pages is a little steep...but darn, I really like the characters and the world. We'll see, maybe this series will be the first to tempt me into paying for an electronic book!