| | |
| --- | --- |
| Title | Over Sea, Under Stone |
| Author | Susan Cooper |
| Cover Art | Jeffrey Lindberg |
| Publisher | Scholastic Inc. - 1989 |
| First Printing | 1965 |

| | |
| --- | --- |
| Title | The Dark is Rising |
| Author | Susan Cooper |
| Cover Art | David Wiesner |
| Publisher | Scholastic Inc. - 1989 |
| First Printing | 1973 |

| | |
| --- | --- |
| Title | Greenwitch |
| Author | Susan Cooper |
| Cover Art | David Wiesner |
| Publisher | Scholastic Inc. - 1990 |
| First Printing | 1974 |

| | |
| --- | --- |
| Title | The Grey King |
| Author | Susan Cooper |
| Cover Art | --- |
| Publisher | Scholastic Inc. - 1990 |
| First Printing | 1975 |

| | |
| --- | --- |
| Title | Silver on the Tree |
| Author | Susan Cooper |
| Cover Art | --- |
| Publisher | Scholastic Inc. - 1990 |
| First Printing | 1977 |

| | |
| --- | --- |
| Category | Children |
| Warnings | None |
| Main Characters | Merriman Lyon, Will Stanton, Bran Davie, Simon Drew, Jenny Drew, Barney Drew |
| Main Elements | Magic, Legend, Folklore, Myth, Arthur, Wizards |
| Website | TheLostLand.com |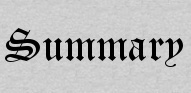 Over Sea, Under Stone

The Dark is Rising

Greenwitch

The Grey King

Silver on the Tree


When I read a series of book, I generally read one or two, then switch to something else and then come back, so I don't overdose on the world and its characters. But Susan Cooper had me so caught up in this wonderous tale that I read all five books without a break.
It starts off as nothing too special, just a tale of three normal kids and their mysterious uncle, who uncover a treasure map to an object of Power, none other than the Holy Grail. But aside from the legendary target of their quest, the story itself only hinted at the magics behind the scenes. I had expected more fantasy and less mystery from a sequence of books called The Dark is Rising, but I still thoroughly enjoyed the first book.
The second book, and all those that follow, make up for the lack of magic in the first. You encounter both the eldest and the youngest of the Old Ones, and their main adversary, the Black Rider. You are taken on a magical ride through space and time and are caught up in a grand adventure with goals no less lofty than the fate of mankind.
I have to add here one critic's review, as I couldn't say it better myself: ...is one of the few contemporary writers who has the vivid imagination, the narrative powers, and the moral vision that permit her to create the kind of sweeping conflict between good and evil that lies at the heart of all great fantasy. Tolkien had it. So did C.S. Lewis. And Cooper writes in the same tradition"
There is the grandness of Lord of the Rings, the children protagonists of Narnia, and when one mixes in a little Arthurian legend and Celtic folklore, you are left with a combination that is truly something unique.
I think by now you've guessed I liked the books....no loved them. And to think I had them sitting unread in my closet for years, but only motivated to read them after hearing a movie might be in the making, and felt I should read the books first. I should have read them years ago, so I could be enjoying them for the second time instead of the first.
These books are meant for children, and have won the Newberry Honor Book and Newberry Medal, much deservedly, but I am far from my pre-teens and I still enjoyed them. If you haven't read them, you should. If you already have, what better reminder to read them again than to prepare for an upcoming movie.