| | |
| --- | --- |
| Title | Clifford Takes a Trip |
| Author | Norman Bridwell |
| Illustrated By | Norman Bridwell |
| Publisher | Scholastic Inc - 1966 |
| First Printing | Scholastic - 1966 |

| | |
| --- | --- |
| Title | Clifford's Halloween |
| Author | Norman Bridwell |
| Illustrated By | Norman Bridwell |
| Publisher | Scholastic - 1966 |
| First Printing | Scholastic - 1966 |

| | |
| --- | --- |
| Title | Clifford, the Small Red Puppy |
| Author | Norman Bridwell |
| Illustrated By | Norman Bridwell |
| Publisher | Scholastic - 1972 |
| First Printing | Scholastic - 1972 |

| | |
| --- | --- |
| Title | Clifford at the Circus |
| Author | Norman Bridwell |
| Illustrated By | Norman Bridwell |
| Publisher | Scholastic - 1977 |
| First Printing | Scholastic - 1977 |

| | |
| --- | --- |
| Title | Clifford |
| Author | Norman Bridwell |
| Illustrated By | Norman Bridwell |
| Publisher | Scholastic - 1980 |
| First Printing | Scholastic - 1980 |

| | |
| --- | --- |
| Category | Children |
| Warnings | None |
| Main Characters | Clifford, Emily Elizabeth |
| Main Elements | |
| Website | --- |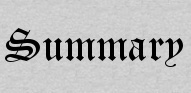 ---NA---


It's the big red dog! What's not to love. And the fact that they are still in print after all these years (looks like the first was published in 1966) goes to show that I'm not the only one who loves these books. Clifford is adorable.
For those of you not familiar with Clifford (known as Bertrand in French), he was the runt of the litter, a tiny weak red dog, adopted by Emily Elizabeth (Emilie in French). But it didn't seem like he was going to survive, so one night Emily Elizabeth prayed that he would get big and strong so he could live, and the next day, he seemed a little bigger. And the day after that, bigger yet. Until he couldn't sleep in her bed, then he couldn't fit through the door, finally he was as big as a house!
Now a big red dog certainly attracts attention, and he and Emily Elizabeth certainly enjoy their fair share adventures! Clifford may not be able to talk, but he can certainly do almost everything else! The author is also the illustrator and he makes these books a pleasure to read or just to look at the pictures.
As I was researching this page, I discovered how many Clifford books there were! There are stories about almost any topic so you can pick your favorites. Though between my sister and I we only have 5, I'd like to recommend Clifford's Halloween, Clifford Takes a Trip, and of course Clifford, the Small Red Puppy.