| | |
| --- | --- |
| Title | Cast in Shadow |
| Author | Michelle Sagara |
| Cover Art | --- |
| Publisher | Luna - 2005 |
| First Printing | Luna - 2005 |

| | |
| --- | --- |
| Title | Cast in Courtlight |
| Author | Michelle Sagara |
| Cover Art | --- |
| Publisher | Luna - 2008 |
| First Printing | Luna - 2006 |

| | |
| --- | --- |
| Title | Cast in Secret |
| Author | Michelle Sagara |
| Cover Art | --- |
| Publisher | Luna - 2008 |
| First Printing | Luna - 2007 |

| | |
| --- | --- |
| Title | Cast in Fury |
| Author | Michelle Sagara |
| Cover Art | --- |
| Publisher | Luna - 2008 |
| First Printing | Luna - 2008 |

| | |
| --- | --- |
| Title | Cast in Silence |
| Author | Michelle Sagara |
| Cover Art | --- |
| Publisher | Luna - 2009 |
| First Printing | Luna - 2009 |

| | |
| --- | --- |
| Title | Cast in Chaos |
| Author | Michelle Sagara |
| Cover Art | --- |
| Publisher | Luna - 2010 |
| First Printing | Luna - 2010 |

| | |
| --- | --- |
| Title | Cast in Moonlight |
| Author | Michelle Sagara |
| Cover Art | --- |
| Publisher | Luna - 2010 |
| First Printing | Luna - 2010 |

| | |
| --- | --- |
| Title | Cast in Ruin |
| Author | Michelle Sagara |
| Cover Art | --- |
| Publisher | Luna - 2011 |
| First Printing | Luna - 2011 |

| | |
| --- | --- |
| Title | Cast in Peril |
| Author | Michelle Sagara |
| Cover Art | --- |
| Publisher | Luna - 2012 |
| First Printing | Luna - 2012 |

| | |
| --- | --- |
| Title | Cast in Sorrow |
| Author | Michelle Sagara |
| Cover Art | --- |
| Publisher | Luna - 2013 |
| First Printing | Luna - 2013 |

| | |
| --- | --- |
| Title | Cast in Flame |
| Author | Michelle Sagara |
| Cover Art | --- |
| Publisher | Luna - 2014 |
| First Printing | Luna - 2014 |

| | |
| --- | --- |
| Title | Cast in Honor |
| Author | Michelle Sagara |
| Cover Art | --- |
| Publisher | --- |
| First Printing | --- |

| | |
| --- | --- |
| Title | Cast in Flight |
| Author | Michelle Sagara |
| Cover Art | --- |
| Publisher | --- |
| First Printing | --- |

| | |
| --- | --- |
| Title | Cast in Deception |
| Author | Michelle Sagara |
| Cover Art | --- |
| Publisher | --- |
| First Printing | --- |

| | |
| --- | --- |
| Category | Fantasy |
| Warnings | None |
| Main Characters | Kaylin Neya, Severn, Nightshade, Tiamaris, Sanabalis, Arkon, Diarmat, Bellusdeo, Lord Grammarye, Marcus, Teela, Tain, Ybelline, Tara, Mandoran, Annarion, Helen |
| Main Elements | Wizards, dragons |
| Website | michellesagara.com |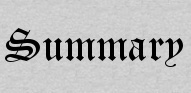 Cast in Shadow

Cast in Courtlight

Cast in Secret

Cast in Fury

Cast in Silence

Cast in Chaos

Cast in Moonlight

Cast in Ruin

Cast in Peril

Cast in Sorrow

Cast in Flame


A coworker thought I would like this book so I gave it a go. She was right, I enjoyed it a lot.
Now Luna is a trademark of Harlequinn, a fantasy/romance division of the larger romance publisher, so when I started reading it I kind of expected a lot of smooching, or at least people with grandiose names that keep making googly eyes at each other.
But it wasn't like that. It wasn't like that at all.
The book is actually quite dark, and very, very complex. But with enough moments of humour to lighten the mood. And there was nothing even resembling romance, except a couple of scenes where some male character gently brushes Kaylin's cheek with a finger, or takes her into his arms. And it was clearly noted that most of the men have big, broad, strong chests. But aside from those handful of romance throwbacks, this was pure fantasy.
Kaylin lives in a world inhabited by several different species. Like the winged Aerians, the lion-like Leontines, the immortal Barrani, the telepathic Tha'alani, the ruling Dragons, and of course Humans like Kaylin and Severn. One of the fascinating parts of the book was the interaction between all the species. Each with their unique characteristics, personalities, cultures and ulterior motives, it's a wonder they can all stand to be around each other. A complex dance not to step on anyone's toes, to unintentionally insult someone. They all speak different languages, and though they are mostly under the control of the Lords of Law, they all have their own rules.
One thing I found disconcerting was Sagara's writing style. Her grammar wasn't fluid, and sometimes I had to read some passages a couple times to figure out who was speaking when until I started paying a lot of attention to closing quote marks. Several reviews on the web have complained about this, while my coworker seemed to enjoy her writing style. I guess to each their own.
And if you're into instant gratification and can't stand not knowing what is going on, don't read this book. Kaylin is at the center of everything, but no one will tell her anything. And I mean these are things that her life depends upon knowing and her friends won't say a word. Granted, sometimes all they had were theories, but the Barani mark? Man, I would have strangled my "friends" for keeping everything a secret from me. I don't know how Kaylin could stand it. But then she grew up on the streets of a difficult world, where it was probably best if you didn't know much of what was going on around you. And no, you don't get everything all neatly wrapped up by the end of the book. There are lots of loose threads to carry over to the next. Again, other reviews have complained about this, but I think it is part of the appeal, the not know how the world works and learning as you go along. It can bore you to bits if the narrator just suddenly stops and starts rambling off on how the world works. Imagine someone walking up to you on the street and explaining why the sky is blue. It is actually a fine line authors must work to explain the context without sounding like they're doing it.
And yes, I intend to chase down those loose threads. I've been told each books centers around one of the races, and I look forward to learning more about the diverse beings of the world of Elantra.


September 2009
Alright, I've read two more of the books, and yes, each one focuses on a different race. I'm really starting to love these complex novels. I will admit I spend most of my time going, "huh?" but in a kind of way that just makes me want to understand more rather than give up and throw the book out the window. I don't doubt Sagara knows exactly what she means when she talks about the "essence" of an element, or the machinations of the Barrani. Unfortunately these concepts are not really things that can be put into words, so you end up feeling like you should understand the deeper meaning of things, yet they still elude you. Kaylin may be human, but many of those she deals with are not, and Sagara refreshingly keeps these others "alien". Meaning they aren't just humans with claws or fur, they really are a different species and view the world in ways we don't understand.
On the other hand, the more you read, the more you do understand about the other races, magic, and the world they live in. While she leaves you dangling in each book, the one that follows usually ties up something that the first had started, in the meantime spawning a few new questions to carry over. And because of this I suggest not leaving too big a gap between books when reading them, or else you'll forget those details you may need in the future.
I will say this though, three books in and STILL no one wants to tell her anything. Of course, that is partly because they know she wouldn't remember it anyway, and if she did, then she'd probably find the most inconvenient moment to give away the secret she was supposed to keep to herself. And that's not something you want to do if you don't want to be eaten by the Emperor...
And as to the writing style, either I've gotten used to it, or it's not as choppy and confusing as it was before. Or maybe I just know the characters so well now that I don't have trouble figuring out who must be saying what.


June 2011
Well, I waited and waited for the the paperback versions to come out, but looks like I'm stuck with the trade paperbacks since I couldn't wait longer to return to Elantra. It's a complex storyline and I didn't want to forget everything that came before. It starts off, well, normal for once. And I began to worry there wouldn't be any of that trademark mind-bending weirdness about truth and the nature of the world. But Sagara didn't disappoint. I was never much interested in the Leontines before, but now I find them downright fascinating. This author has a way of creating complex cultures, from the very basic homelife and family interactions right up to the top political leaders. As usual I walked away not quite sure what exactly happened, but still eager to read the next book!


January 2013
So I've since read a couple more books in the series. Cast in Silence was a fascinating trip into the Fiefs to learn the nature of the castles and towers therein. And then came Cast in Chaos. This was another great addition, though it is starting to get repetitive. Not the plot mind you, but if Kaylin mentions that it's loud when a dragon roars one more time I'm going to strangle her, I mean, I believed her the first time, she didn't need to point it out ever couple chapters! And why does everyone dealing with her suddenly have one eyebrow raising practically the moment she walks into the room? On the other hand, we get to spend a lot more time with the dragons, and at last, people are not only starting to take her seriously, they are actually starting to *tell her stuff*. That was driving me crazy at the start, even though she was clearly deeply involved no one wanted to tell her anything about what was going on. A lot of information is starting to flow now, and there is a lot to learn about the land of Elantra...


March 2014
In Cast in Ruin, we get to learn more about the dragons, I'm becoming particularly fond of Sanabalis and the Arkon, who I think are becoming quite fond of Kaylin, and that's saying a lot for a Dragon! It still suffers from the repetition I mentioned a year ago (yes, I know the dragons are loud already!!). I don't think there are any earth shattering revelations in this one (though dragon childhoods are weird to say the least) but there is one very significant new character that's been added to the mix, will be interesting to see where this goes. However I still really enjoy returning to this now familiar world and as I'm starting to fall a bit behind I'll try to fit in another installment this year.


May 2015
This installment can be best described as a to-be-continued kind of book. Not that it left on a cliff-hanger (thankfully since that's my pet peeve in a book) but because the characters don't arrive at their destination yet. But don't they say that its all about the journey anyway? This book delves deeper into the Barrani race (still waiting for a book about Aerians!!!) and we are introduced to the new concept of Hallionne's which I kind of liked. Anyway, as the series goes on I can say less and less without giving away spoilers, but I will say I'm still loving this series. The worldbuilding and the depth of the cultures that Sagara creates is unparalleled.
Oh, and I actually found someone who did some fanart for the series, most of which revolves around this book. There is one little spoiler in the images (well, more of a trick actually, its not what you think) so if you haven't gotten this far yet, you might want to catch up before taking a peek - Mathia Arkoniel DeviantArt


December 2015
See my review for Harvest Moon which contains the short story Cast in Moonlight.


June 2016
Ok, I'll admit I'll read anything related to the Chronicles of Elantra and still enjoy it, but I am also forced to admit that this one wouldn't earn full stars from me as it has a few blatant flaws. The first is, it is the second half of what is really one book. Since they were published a year apart one had to remember all the crazy world-building and events of the first, which I didn't fully, it isn't as if they are things one can understand while one is reading them. Next, instead of having Kaylin go through relatively normal events and have one big mind-bending world-explaining event at the climax of the book, there were at least 3 major mind-altering sections. Now don't get me wrong, the world building is that I love about this series, and the magic system has a complexity beyond any other fantasy series out there, but asking the reader to go through three sessions of that, plus all the political intrigue of the High Court versus the West March is a bit much, even for me. And know what, Kaylin is just about as clueless, and everyone as unwilling to explain anything to her, as in book #1 which is getting a bit tedious. There is no character growth, Kaylin is frozen in the same in-between state. The same with her relationship with Severn, and potentially Nightshade...as if Sagara is afraid to get into a full blown romance (ironic given Luna is a Harlequin division). Don't get me wrong, I LOVE the fact this is not a romance, but again, we're 10 books or so in and still she hasn't figured her feelings out. Nor has she met the Emperor. Nor have we had a book that focuses on the Aerians (everyone else got one so far, even the Tha'alani). Fortunately there was less cliched eyebrow raising and loud dragon roaring. And I did enjoy getting to know the Lord of the West March, the Lord of the High Court, the Warden of the West March, the Consort, and several others. Kaylin has so many people in her head now its quite fun.
So it was still good, I still love the world and the characters, but hopefully it won't be so formulaic going forward. That something is explained, feelings resolved, people grow up.


June 2017
I've heard that Sagara doesn't really have a goal in mind for this series, she's really just exploring the world she created, hence I think the feeling of stagnation in the series. But for what it's worth I enjoyed Cast in Flame. It had the Towers, the Dragon and the Barani, though it left us with one big unresolved issue, but seems like a pattern that Sagara is starting on, having a core plot point split between two books. But if you were following the series thus far, don't stop before this one, there's a major event worth following up on.