| | |
| --- | --- |
| Title | When Shadows Fall |
| Author | Bruce Blake |
| Cover Art | --- |
| Publisher | Best Bitts Productions - 2013 |
| First Printing | Best Bitts Productions - 2013 |

| | |
| --- | --- |
| Title | The Darkness Comes |
| Author | Bruce Blake |
| Cover Art | --- |
| Publisher | --- |
| First Printing | --- |

| | |
| --- | --- |
| Title | And Night Descends |
| Author | Bruce Blake |
| Cover Art | --- |
| Publisher | --- |
| First Printing | --- |

| | |
| --- | --- |
| Category | Epic Fantasy |
| Warnings | Crude & vulgar language |
| Main Characters | Teryk, Danya, Horace, Thorn, Ailyssa |
| Main Elements | Gods |
| Website | bruceblake.wordpress.com |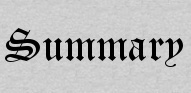 When Shadows Fall


The author created a fascinating new world with a wide host of intriguing characters, one very different from the next. This first book in the series sets up a premise that will be exciting to follow up on in subsequent books.
While not unique, it is a good basic fantasy core. You have your kings and princes, your gods and priestesses, and your regular folk, such as sailors and swordsmen. Each is given a few chapters in the book to speak in first person, to show us aspects of the world from different viewpoints and with different voices.
Voices like Thorn, by far my favorite characters. We don't quite know what he is, though he considers himself a god and may very well be. He had such a naive outlook, and took such joy in life, he was a pleasure to read. If for no other reason, I will continue with this story to find out more about him and hopefully, the other beings of the Green.
There are also voices like Horace. I'll admit I found reading even the narrative part in sailor slang was a bit odd, usually I would expect only the dialog to be in that form, but I got used to it. What I couldn't get used to was his obsession with certain words/body parts, and this I'm afraid is the author's fault. We don't need Horace to think the same thing five times in five paragraphs. He must have mentioned his fear of having his *cough* "porthole" violated a couple dozen times. I can accept him being crude (he is a sailor after all), I can accept him not wanting to be in a homosexual situation, but it got to the point where it felt like the author was just throwing those statements out in the hope of shocking the reader. Maybe as a female I just couldn't understand two of the male character's obssessions with male body parts. But it came off like a little kid who just learnt a dirty word then runs around saying it to see the adults freak out.
The briefly seen character Vesisdenperos also had fixings on male body parts, considering it to be the source of power, the most important aspect of the creation he was sculpting. More important than brain or heart or any other body part that could be the focal point...might explain why that world, as well as ours, is as messed up as they are. Our priorities are a bit messed up...gah. As a girl, I just rolled my eyes.
There are a couple strong female characters though. Danya, a sword weilding princess, spends most of her time making sure her overly pampered brother doesn't get himself into trouble. Ailyssa, a priestess whose life is dedicated to worshiping the Goddess, was also strong (though again a bit of editing would avoid a certain repetitiveness in her thoughts as well). In particular I want to see what happens to Ailyssa in future books.
And Teryk, the main protagonist? He's a little too naive for a 20 year old, though good intentioned. He didn't make too much of an impression on me, but I liked him enough to see what happens to him next. Trenan the swordsman on the other hand is a good guy, but also flawed, which gave him some nice depth.
And I had one last little complaint. When Teryk's father burned the scroll, why were the remains still there later that night? Didn't some servant come along to put the brazier back in place, or to clean out the ashes? It's a situation where the reader needs to suspend their belief a bit too much, where it was a rather convenient oversight on the part of the other characters. I've seen much worse in other books, but something to be careful of, especially with dealing with fates and prophecies that fall into place a little too easily to be believable.
But overall, I did like the book. To me it is very important to build up a strong world, with it's own creatures and rules and history and legends, and Blake succeeded in this. He has me hooked on wanting to know more about the gods, both large and small, to see which of two conflicting prophecies will prevail.
And of course, who is the man from across the sea...