| | |
| --- | --- |
| Title | Blood Price |
| Author | Tanya Huff |
| Cover Art | John Jude Palencar |
| Publisher | Daw Books - 1991 |
| First Printing | Daw Books - 1991 |

| | |
| --- | --- |
| Title | Blood Trail |
| Author | Tanya Huff |
| Cover Art | John Jude Palencar |
| Publisher | Daw Books - 1992 |
| First Printing | Daw Books - 1992 |

| | |
| --- | --- |
| Title | Blood Lines |
| Author | Tanya Huff |
| Cover Art | John Jude Palencar |
| Publisher | Daw Books - 1992 |
| First Printing | Daw Books - 1992 |

| | |
| --- | --- |
| Title | Blood Pact |
| Author | Tanya Huff |
| Cover Art | John Jude Palencar |
| Publisher | Daw Books - 1993 |
| First Printing | Daw Books - 1993 |

| | |
| --- | --- |
| Title | Blood Debt |
| Author | Tanya Huff |
| Cover Art | John Jude Palencar |
| Publisher | Daw Books - 1997 |
| First Printing | Daw Books - 1997 |

| | |
| --- | --- |
| Title | Blood Debt & Blood Bank |
| Author | Tanya Huff |
| Cover Art | John Jude Palencar |
| Publisher | Daw Books - 2006 |
| First Printing | Daw Books - 2006 |

| | |
| --- | --- |
| Category | Horror |
| Warnings | Blood & sex references, nothing explicit |
| Main Characters | Vicki Nelson, Mike Celluci, Henry Fitzroy, Tony Foster |
| Main Elements | Vampires, Demons, Werewolves, Mummies, Zombies, Ghosts, Succubi |
| Website | Official Tanya Huff Site |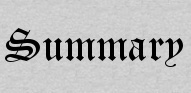 Blood Price

Blood Trail

Blood Lines

Blood Pact

Blood Debt

Blood Bank


Anthology Details


I have to admit, the first book lacked...something. For one thing, though it was very important to Vicki Nelson, it got *really* annoying how her poor eyesight was brought up very frequently. So I ended up not liking her all that much and found her to be a bit whiny. After she came to terms with it she grew on me, and I appreciated the irony of someone involved with a vampire that suffered from night-blindness. Basically she could only see him...when she couldn't see.
But I liked Henry Fitzroy from the start, born the bastard son of Henry VIII 450 years ago (again, his age is brought up a *lot*). Basically, he's just kind of a nice person, but with a little of the old arrogance that comes with being the son of a king. And come on, he's a vampire that writes romance novels! What's not to like about him *G*
Actually, if you get over the repetition, then the book is not so bad.
Though the first book felt like a first book, in that Huff was just exploring her characters and setting up the premise, the second book is much more interesting. In particular her spin on werewolves, that are born shapeshifters, not turned when bitten. Also, I was afraid Mike Celluci would turn into a Donald Schanke from Forever Knight. A cop partner who gets dragged into supernatural afairs but never quite figures it out. Fortunately Mike is a little quicker on the uptake and starts to come to the right conclusions.
I loved the third book though. I think the mummy is actually one of my favorite characters, too bad he was the bad guy though. It would have been interesting if the wasn't and we could keep him as a character in the series. Of course, had he been good, there wouldn't have been much of a plot :)
The fourth book was downright disturbing sometimes. The thought of being alive and concious inside a rotting corpse makes one shudder. The fifth book was interesting, with more of the humour one finds in other Tanya Huff series. I guess I don't have too much to say about the ending except that it made a good wrap-up to the series. And of course a good lead-in to the Smoke series, I'm so happy we'll be seeing more of Tony there! I felt he didn't get enough "screen" time.
Fortunately, I found that DAW was republishing the books. Not that I didn't already have them, but as they were putting two books in one, and there is an odd number in the series, in the third omnibus they collected together all the short stories written thus far, saving me the trouble of tracking them down. There are actually details in some of them that are referred to in the novels and vice-versa.
"This Town Ain't Big Enough" was between Vicki and another vampire moving into her territory. It was alright and was an interesting foray into Vicki's life after Henry. I love "What Manner of Man" in which we get a flashback of Henry's past life. I thought the descriptions and atmosphere were lovely, though the character naming a little obvious. But then Dickens liked to do that too. And of course Henry would know Byron *wink*. However my favorite character must be Henry's valet, Varney. "The Cards Also Say" is another Vicki after Henry story and I liked it about as much as the first. "The Vengeful Spirit of Lake Nepeakea" was interesting in that Mike plays a somewhat bigger role than usual. "Someone to Share the Night" is a current Henry story in which he has trouble getting a date. It was pretty funny at times. On the other hand, "Another Fine Nest" was just strange and somewhat pointless. In "Sceleratus" we again see Henry in the past. I didn't like this one as much, something about the writing style and the pace seemed a bit off. But I enjoyed it more towards the end of his rampage. Another Vicki and Mike adventure is "Critical Analysis", which seemed pretty normal up front, but had a pretty interesting twist to it. And the ending leaves one hanging, appropriately, wondering what exactly happened when she wiped the disk...And I love the last story, "So This is Christmas". I was afraid it would turn into another Christmas Carol cliche, but it was actually really well done. As well as being truly funny at times. Highly recommended. Overall none of the short stories, except perhaps the last, really develop the characters. Though the ones in Henry's past fill in some details we didn't know before. Kind of like Star Trek episodes where you know the next will pretty much start as if the previous didn't occur. But they were fun just the same.
Nothing is more enjoyable that reading a novel based in a city you've been to often enough that you can actually picture some of the places they're talking about. The Canadian content certainly doesn't hurt, though because it is set in Toronto (and the fifth in Vancouver), comparisons with Forever Knight can't be avoided. But while Nick Knight's whining about his desire to become human again, Henry Fitzroy is refreshingly happy to be exactly who and what he is. And isn't afraid to turn on the sexy factor when it suits his purposes.


Note: There is a new TV series out based on the novels called Blood Ties. So far I find its not that bad, though I never expect much from a vampire show/movie, they always turn out a little campy. But though they changed details, and Henry is a little more out of control, I find the character interaction was on the money, particularly the tension between Henry and Mike. And the actor they picked for Henry was near perfect. Right height compared to the other actors, very youthful looking. Just the wrong hair colour. But he'll do. :) Mike and Vicki are also well casted. But they left out Tony and replaced him with a character from the first book!!!! I guess a homosexual relationship would be too much to ask for in primetime TV. *sniffle* I liked Tony, he was sweet.