| | |
| --- | --- |
| Title | Pawn of Prophecy |
| Author | David Eddings |
| Cover Art | William O'Conner |
| Publisher | Ballantine Books - SFBC Omnibus Edition - Date unknown |
| First Printing | 1982 |

| | |
| --- | --- |
| Title | Queen of Sorcery |
| Author | David Eddings |
| Cover Art | William O'Conner |
| Publisher | Ballantine Books - SFBC Omnibus Edition - Date unknown |
| First Printing | 1982 |

| | |
| --- | --- |
| Title | Magician's Gambit |
| Author | David Eddings |
| Cover Art | William O'Conner |
| Publisher | Ballantine Books - SFBC Omnibus Edition - Date unknown |
| First Printing | 1983 |

| | |
| --- | --- |
| Title | Castle of Wizardry |
| Author | David Eddings |
| Cover Art | William O'Conner |
| Publisher | Ballantine Books - SFBC Omnibus Edition - Date unknown |
| First Printing | 1984 |

| | |
| --- | --- |
| Title | Enchanters' End Game |
| Author | David Eddings |
| Cover Art | William O'Conner |
| Publisher | Ballantine Books - SFBC Omnibus Edition - Date unknown |
| First Printing | 1984 |

| | |
| --- | --- |
| Category | Epic Fantasy |
| Warnings | None |
| Main Characters | Garion, Belgarath, Polgara, Silk/Keldar, Barak, Hettar, Durnik, Mandorallen, Ce'Nedra, Lelldorin, Sadi |
| Main Elements | Wizards, gods |
| Website | --- |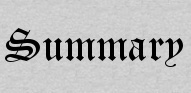 Books 1-3

Books 4-5


A coworker called David Edding's books "juvenile". I suppose there is some truth to that, things are not all doom and gloom, and violence isn't particularly gory, and male/female characters barely interact, let alone run off into another room to do their thing. But I like it...no, I don't just like it, I like it a lot.
There is a large number of characters, maybe a little two-dimensional, but I think I like them better that way. Besides, the story isn't about them but rather about Garion, our hero who is more than he seems. But each character brings something of interest to the story, and you end up loving them all. Like Silk, the Drasnian Prince who moonlights as a spy. Or the uber-religious Ulgo Relg who can walk through solid rock. Or the reserved Algarian Hettar, who isn't so reserved when an opportunity to shed Murgo blood arises. Finally, throw in an evil, and insane god and things get interesting.
It was interesting to follow them along their travels as they cover the various regions of their world, from the cold Cherek lands to the tropical Nyissan lands of the snake people. Those were bizarre people, though not quite as strange as the Ulgos.
There were some moments that made me laugh out loud, like the time Garion managed to bury himself up to his armpits in the ground and had only a young foal to help him. The foal of course was more interested in chasing butterflies. I'll let you read the books to figure out how he managed to get himself into that situation.
My only criticism is that some of the things that are supposed to be secret, are blantantly obvious. Most of the characters aren't able to figure it out, but the reader figures it out right away. Such as Garion's part in the prophecy. It is *obvious* who he really is, but very few people know it, especially him. It's one of those situations where you want to just smack some sense into someone. I suppose we can blame it on them not knowing their history, something we get filled in on at the beginning of each book during an introductory prologue. On the other hand, there are things not so obvious to figure out, such as who the voice in Garion's head is (no, don't worry, he's not crazy). I had my suspicions but I wasn't sure.
One suggestion I might make is to write down the names of all the places, and the people's who live in them. The characters freely refer to Alorns, Arends, Algarians, Angaraks...which seem pretty obvious and easy to keep apart, but they're not, believe me. Especially since an Arend is a subset of an Alorn, it can get complicated. And you need to know who are the good guys, the bad guys and their characteristics. By the third book you'll have a pretty good idea who is who, but the first book will be confusing, especially since the provided map doesn't show the entire region, only the part relevant to the current novel.
I highly recommend reading this series. Note however there are some issues still unresolved at the end, such as the significant of Errand's meeting with the colt. There is also the part of the Prophecy that has yet to pass. I've got my fingers crossed that the book club I'm a member of will republish the Mallorean...and I hope they do it soon!