Title
Acorna: The Unicorn Girl
Author
Anne McCaffrey and
Margaret Ball
Cover Art
John Ennis
Publisher
Harper Prism - 1997
First Printing
---

Title
Acorna's Quest
Author
Anne McCaffrey and
Margaret Ball
Cover Art
John Ennis
Publisher
HaperCollins Publishers - 1999
First Printing
---

Title
Acorna's People
Author
Anne McCaffrey and
Elizabeth Ann Scarborough
Cover Art
John Ennis
Publisher
HarperCollins Publishers - 2000
First Printing
---

Title
Acorna's World
Author
Anne McCaffrey and
Elizabeth Ann Scarborough
Cover Art
John Ennis
Publisher
HaperCollins Publishers - 2001
First Printing
---

Title
Acorna's Search
Author
Anne McCaffrey and
Elizabeth Ann Scarborough
Cover Art
---
Publisher
HarperCollins Publishers - 2002
First Printing
---

| | |
| --- | --- |
| Title | Acorna's Rebels |
| Author | Anne McCaffrey |
| Cover Art | |
| Publisher | |
| First Printing | --- |

| | |
| --- | --- |
| Title | Acorna's Triumph |
| Author | Anne McCaffrey |
| Cover Art | |
| Publisher | |
| First Printing | --- |

| | |
| --- | --- |
| Category | Science Fiction / Fantasy |
| Warnings | None |
| Main Characters | Acorna, Aari, Gill, Rafik, Calum, Captain Jonas Becker |
| Main Elements | Aliens, unicorns |
| Website | The Worlds of Anne McCaffrey |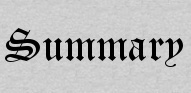 Acorna: The Unicorn Girl

Acorna's Quest

Acorna's People

Acorna's World

Acorna's Search


I started off not expecting like it. Sure she was a "unicorn" girl, but this is science fiction, not fantasy. Acorna does not have four legs and a tail. She was an alien, not a unicorn, and I thought the idea a little far-fetched. I still think it is, but I found myself enjoying the story very much in spite of my expectations. And of course, you can't help but fall in love with her "uncles" Gill, Rafik and Calum. This book has humour, drama, darkness and light.
So I went ahead and picked up a few more books in the series. Overall, I didn't like it all that much. They came off being 2-dimensional and childlike in that the bad people are really really bad, and the good people are really really good. There were no shades of grey here. Now I'm not saying that the bad people aren't actually good people too. Take Rafik's uncle for example, he's supposed to be a complete unscrupulous, money-making merchant/crimminal, into dealing whatever is currently making the best profit on the market at that moment. But he likes his nephew, and Acorna, and awww, they're such a great big happy family he'll do anything to help them. Either these people are schizophrenic, or they just aren't able to maintain their personality depending on the situation. And the characters I like the least are the Linyaari, Acorna's own people.
Though there is an attempt to make these people unicorn-like, I was kind of disappointed about how they turned out, including the ancients. By the way, when these people graze, as we are told they do, does this mean they get on their hands and knees and crop the grass? A rather awkward evolutionary step.
In conlusion? Its a way to spend some free time you might have, and offers a view on the unicorn legend that is from a very different perspective. There's adventure, humour, and even a few characters to which one grows attached to (suprisingly though, not Acorna herself). Borrow them from a library or find them in a used book store.