| | |
| --- | --- |
| Title | The Strange Case of Dr Jekyll and Mr Hyde and other stories |
| Series | Collector's Library |
| Author | Robert Louis Stevenson |
| Publisher | Collector's Library - 2004 |
| First Printing | 1885 |
| Category | Gothic Lit |
| Warnings | None |
| Main Characters | Dr Jekyll/Mr Hyde, Mr Utterson |
| Main Elements | |
| | |
| --- | --- |
| Title | Dr Jekyll and Mr Hyde and Other stories of the Supernatural |
| Series | --- |
| Author | Robert Louis Stevenson |
| Publisher | SCholastic - 1963 |
| First Printing | 1885 |
| Category | Gothic Lit |
| Warnings | None |
| Main Characters | Dr Jekyll/Mr Hyde, Mr Utterson |
| Main Elements | |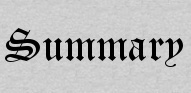 Summary 1
Utterson, the lawyer, is becoming increasingly anxious about the strange behaviour of his friend, Dr Henry Jekyll; and, in particular, by Jekyll's association with an ugly violent creature by the name of Edward Hyde. Utterson resolves to get to the bottom of the mystery, and, along the way, uncovers a horrific story of murder and suffering, which leads inevitably to the terrible revelation of Mr Hyde's true identity.
The Strange Case of Dr. Jekyll and Mr Hyde is a masterpiece of Victorian literature, and one of the most potent and enduring of modern myths. The adventures of Prince Florizel of Bohemia and his running battle with the sinister machinations of the Suicide Club are also included in this volue as well as "The Body Snatchers", "Markheim", and "Olalla": three of Stevenson's memorable and well-observered short stories, which deal with similarly gothic themes.
Summary 2
Dr. Henry Jekyll was a good doctor and a respected member of the community. Edward Hyde was a destructive and tortured young man who made people uneasy. They lived their separate lives - Dr Jekyll during the day, Mr Hyde at night.
Nobody suspected the terrifying truth. Jekyll and Hyde were the same person - good and evil personalities of the same man. Dr. Jekyll had created a monster - AND IT WAS HIMSELF.
Plus three more spine-tingling tales of horror and suspense.


While writing up the summary of the second book I realized that they had given away the surprise ending in the blurb. That would be unthinkable for any other book, but I think you would be hardpressed to find someone interested in reading the book who didn't already know how it ended. When it first came out I can see why people thought it was so incredible. Apparently it was based on a dream he was having (he got mad at his wife when she woke him up because he had started screaming, he wanted to see how it ended) and he wrote the thing in 6 days. As it is, the suspense ends up being more about when will Utterson finally figure out what the reader knew from the start. But even if you know how it's going to end, it's still worth a read, just for the very gothicness of this literature :)
Markheim - A kind of Tell-Tale Heart story, the weighty consience of a murderer. This one I found good and disturbing.
The Body-Snatchers - No, not aliens, but rather medical students providing bodies for autopsy classes. I didn't quite get the ending though so it didn't have quite the effect it was supposed to.
The Bottle Imp - This is a good one about the price you're willing to pay to get what you want.
Olalla - This one was bizarre. For long time nothing really happens, but you know something is building up, and then it gets really weird. So weird I wasn't sure what to make of it.
The Suicide Club - Really a set of three stories, not so much horror though murder plays a big role. The first story was good, but I kind of lost interest in the other two. I couldn't quite figure out what the Prince was trying to accomplish with his handling of the President of the Suicide Club. And since I didn't make note of what people looked like, when they showed up again from another characters POV I didn't recognize them, so missed the point in some cases. That bit was entirely my fault and not the author's, I'm terrible at imagining what characters actually look like.
"The Strange Case of Dr Jekyll and Mr Hyde"
Main Characters: Dr Jekyll/Mr Hyde, Mr Utterson
Main Elements: Gothic Horror

"The Body-Snatchers"
Main Characters: Fettes, Macfarlane
Main Elements: Gothic Horror

"Markheim"
Main Characters: Markheim
Main Elements: Gothic Horror

"Olalla"
Main Characters: Felipe, Olalla
Main Elements: Gothic Horror

"The Suicide Club"
Main Characters: Prince Florizel, Colonel Geraldine
Main Elements: Gothic Horror

"The Strange Case of Dr Jekyll and Mr Hyde"
Main Characters: Dr Jekyll/Mr Hyde, Mr Utterson
Main Elements: Gothic Horror

"The Bottle Imp"
Main Characters: Keawe, Kokua
Main Elements: Gothic Horror

"Markheim"
Main Characters: Markheim
Main Elements: Gothic Horror

"The Body-Snatchers"
Main Characters: Fettes, Macfarlane
Main Elements: Gothic Horror