| | |
| --- | --- |
| Title | Stealing Magic |
| Series | --- |
| Author | Tanya Huff |
| Cover Art | Heather Bruton |
| Publisher | Tesseract Books - 1999 |
| First Printing | Various |
| Category | Fantasy / Anthology |
| Warnings | Sexual (including homosexual) inuendo |
| Main Characters | See below |
| Main Elements | See below |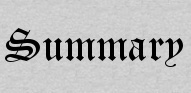 The complete adventures of Magdelene and Terazin.
The Last Lesson
Be it Ever so Humble
Third Time Lucky
And Who is Joah?
Nothing up her Sleeve
Mirror, Mirror, on the Lam
Swan's Braid
In Mysterious Ways
The Lions of al'Kalamir
The demon was three times the size of a man, with green scaled skin and burning red eyes. Six-inch tusks drew its mouth back into a snarl and poison dripped from the scimitar-shaped talons that curved out from both hands and feet. It raised heavily muscled arms, screamed, and lurched towards Magdelene.
Magdelene looked it right in the eye.
The demon stopped screaming.
She folded her arms across her chest and her foot began to tap. The demon paused and reconsidered. Suddenly recognition dawned. It gave a startled shriek and vanished.


Magdelen is the most powerful wizard in the world. One can't help but fall in love this this character. She may be the most powerful wizard in the world, but she is also the laziest, with no greater ambition than to eat watermelon naked on a beach. She doesn't want to wear the official wizard's robes (too uncomfortable) or take over the world (way too much effort) but she still manages to get herself involved in six light-hearted adventures...generally involving some nice handsome man somewhere along the way.
On the other hand, Terazin the thief is a little more down to earth, having to work of a living after all. We only get to enjoy three of her adventures but it is enough to get to konw the slippery little thief, her friend Poli and the mercenary leader Swan.
If you are looking for a pick-me-up kind of book, this is the one to find. Always fun, and only serious when it has to be, but rarely silly, you may not laugh out loud but the corners of your mouth will certainly start twitching.
"The Last Lesson"
Main Characters: Magdelene
Main Elements: Wizards, Demons
First Published:
Amazing Stories, Volume 64, Number 3 - September 1989
"Bet It Ever So Humble"
Main Characters: Magdelene
Main Elements: Wizards, Death
First Published:
Marion Zimmer Bradley's Fantasy Magazine, Issue 11 - Winter 1991
"Third Time Lucky"
Main Characters: Magdelene
Main Elements: Wizards
First Published:
Amazing Stories, Volume 61, Number 4 - November 1986
"And Who Is Joah?"
Main Characters: Magdelene
Main Elements: Wizards, Demons, Death
First Published:
Amazing Stories, Volume 62, Number 4
"Nothing Up Her Sleeve"
Main Characters: Magdelene
Main Elements: Wizards
First Published:
Amazing Stories, Volume 67, Number 11
"Mirror, Mirror, On The Lam"
Main Characters: Magdelene
Main Elements: Wizards, Thieves, Demons
First Published:
Wizard Fantastic, DAW - 1998
"Swan's Braid"
Main Characters: Terazin
Main Elements: Thieves, Warriors
First Published:
Sword of the Rainbow - 1996
"In Mysterious Ways"
Main Characters: Terazin
Main Elements: Thieves, Gods
First Published:
Bending the Landscape - 1997
"The Lions of al'Kalamir"
Main Characters: Terazin
Main Elements: Thieves, Warriors
First Published:
First Publishing