| | |
| --- | --- |
| Title | Sleeping Beauty |
| Author | Jane Carruth |
| Illustrated By | Elisabeth & Gerry Embleton |
| Publisher | Derrydale Books - 1980 |
| First Printing | --- |

| | |
| --- | --- |
| Title | Grimm's Fairy Tales |
| Author | J.L.C & W.C. Grimm |
| Illustrated By | Arthur Rackman |
| Publisher | International Collector's Library - 2004 |
| First Printing | --- |

| | |
| --- | --- |
| Title | Grimm's Fairy Tales |
| Author | J.L.C & W.C. Grimm |
| Illustrated By | Leonard Weisgard |
| Publisher | Nelson Doubleday - 1954 |
| First Printing | --- |

| | |
| --- | --- |
| Category | Children |
| Warnings | None |
| Main Characters | Briar Rose (Rosamond) |
| Main Elements | Fairies |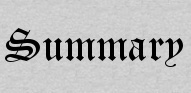 Did you know that "The Sleeping Beauty" and other fairy-tales like "Cinderella" were first written in French? They were written by Charles Perrault, was born in Paris over three hundred year ago. In all his fairy stories, he tries to show us that those who are kind and gentle find tru happiness at last.


The classic tale all children have grown up with, whether it be through one of these books, or through a movie, such as the one produced by Disney.
The basic story involves a young princess cursed by an evil fairy to prick her finger on the spindle of a spinning wheel and die. Another fairy changes the curse such that she will simply sleep for 100 years, along with all the other members of the castle (so that she would not be afraid to wake alone).
And that's about all that Perrault's and Grimm's story has in common. Both are often titled The Sleeping Beauty (sometimes with the "The") but I've also seen Grimm's tale titled Briar Rose. In some versions it is a fish that tells the queen she will have a daughter, in another it is a frog. Perrault's has seven fairies, Grimm's has thirteen. Grimm's tale has the famous kiss that wakes the sleeping princess, but in Perrault's, the prince simply arrives at the moment the 100 years were up and found her waking up on her own. And did you know that there is a second part to the story? I didn't. Grimm's version ends with the prince finding the sleeping beauty, but in Perrault's, they are not only married but have children. A daughter named Dawn (or Aurora) and a son named Day. When the Prince goes off to war, he leaves his wife and children in the care of his mother, who is part ogre, and as we all know, ogre's like to eat children! If you didn't know this part of the story and want to find out what happens to the childre, I suggest you run to Project Gutenberg where you can find both Perrault's and Grimm's version of the tale.
I recommend the first book on the list because the illustrations are beautiful. The wording is quite different from the Perrault tale, and it lacks the second half of the tale, but it is still a lovely edition to own. The other two books are collections of the Grimm's tales. I like the first because it is part of a much larger set of classics, and it is so small and nice to hold, but the second belong to father and so has a special place too. Of course the only one available is the Collector's Library one.