| | |
| --- | --- |
| Title | The Salmon of Doubt |
| Series | --- |
| Author | Douglas Adams |
| Cover Art | David Tran |
| Publisher | Macmillan - 2002 |
| First Printing | Macmillan - 2002 |
| Category | Science Fiction / Humour |
| Warnings | None |
| Main Characters | Douglas Adams, Dirk Gently, Zaphod Beeblebrox |
| Main Elements | Aliens |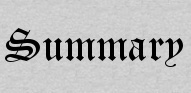 The Salmon of Doubt comprises ten chapters of the novel on which Douglas Adams was working at the time of his death in May 2001, along with an astounding collection of pieces recovered from his beloved Macintosh computer.
The plot of The Salmon of Doubt is as intriguing as its title and sees Dirk Gently simultaneously on the trail of half a cat and an actor whose sudden appearance is perhaps not as random as it seems. Starring alongside the pizza-addicted detective are Thor, Norse God of Thunder, Dave of DaveLand and a highly confused rhinoceros named Desmond. Other fictional stories include "Young Zaphod Plays It Safe", featuring the intergalactic star of the Hitchhiker series, and "The Private Life of Ghengis Khan", written with Graham Chapman, in which the emotional needs of a barbaric marauding killer are revealed.
Non-fiction pieces range from an earnest twelve-year-old Douglas' letter to Eagle magazine, through insights into a teenage mind full of adoration for the Beatles and loathing for short trousers, to lectures reflecting Adams' exceptional understanding of our natural, technological and philosophical worlds. Here too are articles on subjects as diverse as religion, the 'little dongly things' making a mess of computers, the letter Y and Douglas' love affair with two dogs in New Mexico. For fans and new readers alike, The Salmon of Doubt is the ultimate smorgasbord of the insanities, urbanities and wonderous workings of life, the universe and everything.


I received an email through a mailing list announcing the death of Douglas Adams. I only knew him as the guy who wrote the Hitchhiker series, and yet, I remember the email quite well, his name was significant enough.
I'm not a big an of the Hitchhiker's Guide to the Galaxy, though that series does have its qualities. On the other hand, the only time I could put The Salmon of Doubt down was when I was laughing so hard I couldn't hold it anymore. Anecdotes of his childhood, his love for evolution, the environment and technology, and a few short stories, one starring none other than Zaphod Beeblebrox himself.
The book is divided into three sections. The first, Life, is my favorite, where he talks about his school days, and a pair of pants that were too short. The second, Universe, we see our world through his eyes, whether he's talking about saving rhinos or the cool new Mac gadget that just came out. I was even surprised to see an article I read in Macworld in 1996. I remembered it, which says something! I'm a software developper / computer engineer, something he might have become had he not become a writer, and I saw that his ideas for how a computer should work was ahead of his time. People have only really starting thinking that computers should be easy to use, that it should fit our lives and not the other way around. The third part, Everything, he talks about the making of the Hitch Hiker movie (which he did not live to see, though it was a dream of his for 20 years). There are also some short stories, including one about Ghengis Khan that gets a cameo appearance from (I believe) another Hitchhiker denizen.
And of course, the first ten chapters of the Dirk Gently novel called the Salmon of Doubt. I had not read any Dirk Gently novels before, and though I'll never know how this one ends, I discovered I like it much better than the Hitchhiker series. I'll need to get ahold of those books now!
Included with Douglas' writings are prologues, introductions, forwards and other pieces written by people who knew him as a friend. They were very touching and gave insight into the personality of this author of whom I truly knew nothing before.
Want a taste of his wit? "The Hollywood process is like trying to grill a steak by having a succession of people coming into the room and breathing on it." You can get at least one quality quote out of just about every paragraph he ever wrote.
And if nothing else, you can learn how to make a proper cup of tea. Most people at work give me funny looks when I put sugar and milk into my tea, then ask me if I have British ancestry. Yup, grandparents from Scotland. Though I must admit I don't boil the water just right...