| | |
| --- | --- |
| Title | La Steppe Enchantee |
| Series | --- |
| Author | Jaroslav Tichy |
| Illustrated By | Miloslav Troup |
| Publisher | Grund - 1981 |
| First Printing | ARTIA - 1968 |
| Category | Fairy Tales |
| Warnings | None |
| Main Characters | --- |
| Main Elements | Witches, wizards, and other magical beings |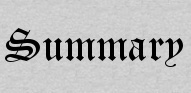 "Les trois freres courageux"
"L'homme ingenieux et le voleur"
"Le jugement de Balteki"
"L'homme genereux et l'avare"
"Les quarante mensonges"
"Mourad Bobo et le Khan"
"Nasreddine le farceur"
"Comment le Shah devint un voleur"
"Ajaz le Sage"
"Yekovoy"
"Le voleur invisible"
"Farhad et Shirine"
"Les aventures d'Aldar le farceur"
"Kamak et Mikhtar"
"Akhmed le genereux"
"La nuit ou il plut des gateaux"
"Tete-d'Or"
"La pierre qui brulait"
"L'oeuf de Tulpar"
"Bahdal"
Dans les steppes situées au sud de la Russie, à l'est de la mer Capsienne, se trouve le vieux pays de Turkestan. Pendant des siècles, les routes qui le sillonnent furent parcourues par tous les voyageurs qui venaint des montagnes inconnues de la Chine à l'est, de l'Inde romantique au sud-est, au sud, de la Perse et du pays des mille et une nuits.
Peu de villes dans l'aridite brûlante de ce désert, mais celles qui s'y trouvaient, comme Samarkand et Tachkent, servaient de points de ralliement à tout l'Orient.
Là, au pied des orgueuilleux minarets, près des jardins embaumés par les fleurs, près des marchés bruyants où se vendaient les épices et l'argent, les fruits exotiques et les étoffes habilement tissées, les caravanes s'arrêtaient pour la nuit. Pendant que les chameaux épuisés reprenaient des forces, les hommes se réunissaient...On racontait d'étranges histories jusqu'à ce que l'aurore apportât un nouveau jour.
Voice quelques-uns de ces contes des pays d'Orient, qui mettent en scène les Shahs, les Sultans at les Califes, les mullahs et les marchands et mêeme magiciens et les Princesses à la merveilleuse beauté. Toute splendeur enchantée de l'Orient revit dans ces légendes comme dans les illustrations aux riches couleurs de Miloslav Troup.


This was a gift to me when I was a kid, but I never got around to reading it. First, it was a in French, which isn't a problem but given all the English books I had this one kind of got put to the side. Secondly, I HATED the artwork. And frankly, I think even less of the artwork now. I was able to draw better than that back when I got the book and while stylized artwork, or simplistic artwork can be appealing, if it looks like it was drawn by a five-year-old I have a hard time calling it art. And when you can barely make out the shapes on top of everything, you know that a five-year-old would do better.
So what about the stories? They get a bit repetitive, as some fairy tale collections can. Evil witch/sorcerer/khan/sultan gets outwitted by the peasant/thief/main character of the story, though I think as I started to get more and more used to reading in French I began to enjoy the stories more and more. Some were quite good, some were quite silly, but hard to review a collection of fairy tales from the Orient, they are what they are.
But that artwork, if it wasn't for that I would have enjoyed this as a kid. But that art just turned me off so much I hated it, considered it a boring gift. How unfortunate, since I haven't read any of these stories anywhere else.