| | |
| --- | --- |
| Title | Runaway Ralph |
| Series | Ralph S. Mouse |
| Author | Beverly Cleary |
| Illustrated By | Louis Darling |
| Publisher | Dell Publishing - 1981 |
| First Printing | 1970 |
| Category | Children |
| Warnings | None |
| Main Characters | Ralph, Garf |
| Main Elements | Anthropomorphism |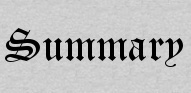 Ralph, an energetic young mouse, is tired of life at the Mountain View Inn. Over the Fourth of July weekend a boy named Keith gave him a mouse-sized motorcycle, but since then nothing exciting has happened. Hoping to find adventure, Ralph hops on his motorcycle and zoom away to the summer camp down the road. There he envisions fun, freedom, and delicious crumbs from peanut-butter-and-jelly sandwiches. Instead he runs headlong into a strict camp watchdog, a mouse-hungry cat, and even more fur-raising escapades. Suddenly home doesn't seem like such a bad place to be!


I don't know how we ended up with this book, but it found its way into my sister's collection and now that she's older she was clearing out some of the children books. I decided to give it a read before it goes because I know Cleary is a good writer, having read many of her books as a kid myself.
And it was indeed a fun read. Ralph really gets himself into a pickle when he decides life is too boring and home and runs off to find adventure. I'd highly recommend this book to anyone in the right age group, and I think I will pass along this copy of our to someone who'll really enjoy it too! It really plays into childhood fantasies, from knowing how to talk to animals, to knowing how to make a mouse-sized motorcycle run (fyi - make motorcycle noises).
Other books in the Ralph S. Mouse series are:
The Mouse and the Motorcycle
Runaway Ralph
Ralph S. Mouse