| | |
| --- | --- |
| Title | Rudolph the Red Nosed Reindeer |
| Series | --- |
| Author | Robert L. May (adapted by Barbara Shook Hazen) |
| Illustrated By | Richard Scarry |
| Publisher | Western Publishing Company - 1979 |
| First Printing | --- |
| Category | Children |
| Warnings | None |
| Main Characters | Rudolph |
| Main Elements | Anthropomorphic, elves |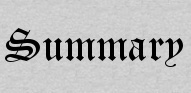 Here is a delightful version of the tale of Rudolph, the red-nosed reindeer - the little reindeer so well known in song and story. Accompanied by Richard Scarry's fresh, imaginative illustrations, thie Little Golden Book will bring joy to every Christmas stocking.


Everyone must know the story of Rudolph, and if you don't, then you simply must get your hands on a copy of a book, any book. Or at least watch the claymation version that is played yearly on TV.
This particular edition that I grew up with (I'm only a year older than the book!) is of course my favority. I love the artwork by Ricard Scarry. Actually I have quite a few of Scarry's books, and never made the connection between those and this book until I wrote up this review. Every time I see a retelling of the story it is a little different, but then, that's what makes such legends what they are. Apparently there is an original version of the story by Robert L. May but I've never come across it.
Anyway, if you can only have a few Christmas books, the must-haves are The Night Before Christmas, and of course Rudolph.
*sniffs the book* My edition even smells like Christmas after all these years packed away with the other Christmas stuff.