| | |
| --- | --- |
| Title | Peter Pan |
| Author | James M. Barrie |
| Illustrated By | Walt Disney |
| Publisher | Western Publishing Company - 1980 |
| First Printing | --- |

| | |
| --- | --- |
| Title | Peter Pan |
| Author | J.M. Barrie |
| Illustrated By | F.D. Bedford |
| Publisher | CRW Publishing - 2008 |
| First Printing | 1906, 1911 |

| | |
| --- | --- |
| Category | Children |
| Warnings | None |
| Main Characters | Peter Pan, Captain Hook, Wendy, John, Michael, Tinker Bell |
| Main Elements | Fairies |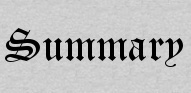 Peter Pan is a fantasy of extraordinary imagination, and a national treasure. It has everything: airborne children, mocking mermaids, bloodthirsty pirates, a homicidal crocodile with a nasty tick. In this novelisation of the original play, J.M. Barrie brings the cast and the action of the dram brilliantly to life on the page. We travel to the surreal world of Neverland, and meet the true characters of the story, as Barrie created them: Wendy Darling and Captain Hook, Tinker Bell and Tiger Lily, and above all, the enchanting, boastful boy who refuses to grow up.
Peter Pan in Kensington Gardens, also included in this edition, is the touching, comical fairy tale in which J.M. Barrie introduces the infant Peter, and the first adventures of his perpetual life.


I'd seen the Disney movie, but to be honest, I'd never read the book. I didn't even know there were two stories - Peter Pan in Kensington Gardens and Peter Pan and Wendy.
The first book I've had since I was little, and is basically just the movie in book form, so when I found a CRW Publishing edition of the original stories by Barrie, I had to get my hands on it. The first story was not what I expected. It starts with the author taking a young boy named David to Kensington Gardens. He brings us on a tour of the Gardens and tells us stories about the various landmarks and famous children that have had adventures there. We also learn that after the gates are locked at night that fairies come out to dance. But more importantly, there is an island where the birds live. See, what most people don't know is that children start life as little birds, which explains why when they are still very young they might fly away if a window is left open. Peter was one such little bird hatched on this island who escaped through his nursery window after he had been delivered to his mother. But by this time he had the shape of a boy, but he still remembered how to fly. Well, I don't want to tell you the whole story. But if you liked the way Winnie the Pooh is written, this is very similar.
Now there is no mention in that shorter story of the Darling family. To meet them you have to read Peter Pan and Wendy. There we meet the boy who would not grow up, who had to sneak into the Darling's nursery to retrieve his shadow, awakening Wendy and starting an adventure that would lead to Neverland and back again. It is a marvelous tale of childhood fantasies. One little warning, it isn't exactly politically correct, I have to admit that the reference to the Red Skins, caught me off guard. But then you have to remember when the story was written (late 1800's, early 1900's), and where it was written (England) and it is taking place in a land of a child's fantasy.
I enjoyed reading it as an adult, and I'm sure I would have loved it even more as a child. After all, what child doesn't dream of their very own Neverland. Places with mermaids and pirates, where with the help of a little fairy dust and some happy thoughts you can fly away!
And of course I should add that if you want to read the stories yourself, but can't get ahold of a book version, you can find both Peter Pan stories on Project Gutenberg.