| | |
| --- | --- |
| Title | The Night Gardener |
| Series | --- |
| Author | Jonathan Auxier |
| Illustrated By | Patrick Arrasmith |
| Publisher | Puffin - 2014 |
| First Printing | Puffin - 2014 |
| Category | Middle Grade |
| Warnings | None |
| Main Characters | Molly, Kip, Constance/Bertrand/Penny/Alistair Windsor |
| Main Elements | Spirits |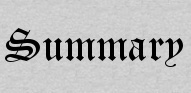 This much anticipated follow-up to Peter Nimble and His Fantastic Eyes, Jonathan Auxier's exceptional debut novel, is a Victorian ghost story with shades of Washington Irving and Henry James. More than just a spooky tale, it's also a moral fable about human greed and the enduring power of storytelling.
The Night Gardener follows two abandoned Irish siblings who are hired to work as servants at a creepy, crumbling English manor house. But the house and its family are not quite whate they seem. Soon the children are confronted by a mysterious specter and an ancient curse that threatens their very lives. With Auxier's exquisite command of language, The Night Gardener is a mesmerizing read and a classic in the making.


Truth be told, I don't like creepy books, I get a little freaked out at the thought that there might be ghosts and spirits lurking about in the dark. But the summary of this book was just so interesting I couldn't resist. After all, how scary could a middle grade book be?
Well, lets just say that the character of the Night Gardener is up there as pretty darn freaky, though the tree was even worse though it was, well, a tree...with odd pits at the base of it. And yet, I couldn't put this book down. Molly and Kip are a wondeful pair of narrators as they described their experiences living in the Windsor manor house in an area called the sourwoods. A strange place, with unusual mounds in the front yard and a large, dark, foreboding tree growing as part of the house itself, its roots breaking through the ceiling and bulging beneath the wallpaper.
You learn about every character living in that house, what their deepest, darkest desires are. And what keeps them trapped in that place, when they never lost the freedom to simply get up an leave. How it is our obsessions and our grief that bind us tighter than any chain ever could.
The illustrations, though subtle, were beautiful and haunting.
The author wrote that he was inspired by Something Wicked this Way Comes, and those words sum up this book quite well. Dark and gothic, even adult readers will get chills. It brought back memories of the Gormenghast TV series I'd watched years ago and haven't throught about since.
Highly recommended to anyone who likes their tales dark and gothic, even adults. Just don't read it before bed, or the nightmares may come for you...