| | |
| --- | --- |
| Title | Volume 1 |
| Illustrator | Rei Toma |
| Author | Rei Toma |
| Publisher | Viz Media |
| First Printing | 2015 |

| | |
| --- | --- |
| Title | Volume 2 |
| Illustrator | Rei Toma |
| Author | Rei Toma |
| Publisher | Viz Media - 2017 |
| First Printing | 2015 |

| | |
| --- | --- |
| Title | Volume 3 |
| Illustrator | Rei Toma |
| Author | Rei Toma |
| Publisher | Viz Media - 2017 |
| First Printing | Shogakukan - 2015 |

| | |
| --- | --- |
| Title | Volume 4 |
| Illustrator | -- |
| Author | -- |
| Publisher | -- |
| First Printing | --- |

| | |
| --- | --- |
| Title | Volume 5 |
| Illustrator | -- |
| Author | -- |
| Publisher | -- |
| First Printing | --- |

| | |
| --- | --- |
| Title | Volume 6 |
| Illustrator | -- |
| Author | -- |
| Publisher | -- |
| First Printing | --- |

| | |
| --- | --- |
| Title | Volume 7 |
| Illustrator | -- |
| Author | -- |
| Publisher | -- |
| First Printing | --- |

| | |
| --- | --- |
| Title | Volume 8 |
| Illustrator | -- |
| Author | -- |
| Publisher | -- |
| First Printing | --- |

| | |
| --- | --- |
| Title | Volume 9 |
| Illustrator | -- |
| Author | -- |
| Publisher | -- |
| First Printing | --- |

| | |
| --- | --- |
| Category | Manga |
| Warnings | None |
| Main Characters | Asahi, Subaru, Water God |
| Main Elements | Gods |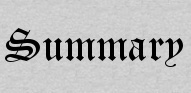 Volume 1

Volume 2

Volume 3

Someone recommended this to me as a dragon manga (though not sure yet why he's called a dragon, water god yes, but he's shown no dragon aspects in the first volume). Asahi is a young girl who definitely talks too much, but is otherwise kind of cute, who falls into a pool of water and finds herself in Japan's history. The villagers, not knowing what to do with this strange creature with red hair, sacrifice her to their local water god.
Now this god is quite bemused by these offerings, not really wanting them but decides that seeing as he's bored and Asahi is interesting, he may marry her after all. But he knows little of how to take care of a human, things like food, so things aren't looking good for Asahi unless she can be rescued by a boy from the village who has fallen in love with her.
Other gods come into play, wagering to see if the girl can escape or will the water god keep her.
It's light, it's fun, and the only downside is that my library only has 4 of the books, need to wait for them to be translated!