| | |
| --- | --- |
| Title | Volume 1 |
| Illustrator | Kara |
| Author | Lee Chi Hyong |
| Publisher | Tokyopop - 2003 |
| First Printing | --- |

| | |
| --- | --- |
| Title | Volume 2 |
| Illustrator | Kara |
| Author | Lee Yun Hee |
| Publisher | Tokyopop - 2003 |
| First Printing | --- |

| | |
| --- | --- |
| Title | Volume 3 |
| Illustrator | Kara |
| Author | Lee Yun Hee |
| Publisher | Tokyopop - 2003 |
| First Printing | --- |

| | |
| --- | --- |
| Title | Volume 4 |
| Illustrator | Kara |
| Author | Lee Yun Hee |
| Publisher | Tokyopop - 2003 |
| First Printing | --- |

| | |
| --- | --- |
| Title | Volume 5 |
| Illustrator | Kara |
| Author | Lee Yun Hee |
| Publisher | Tokyopop - 2004 |
| First Printing | --- |

| | |
| --- | --- |
| Title | Volume 6 |
| Illustrator | Kara |
| Author | Lee Yun Hee |
| Publisher | Tokyopop - 2004 |
| First Printing | --- |

| | |
| --- | --- |
| Title | Volume 7 |
| Illustrator | Kara |
| Author | Lee Yun Hee |
| Publisher | Tokyopop - 2004 |
| First Printing | --- |

| | |
| --- | --- |
| Category | Manga |
| Warnings | None |
| Main Characters | Raenef, Eclipse, Erutis, Chris, Krayon |
| Main Elements | Demons, gods |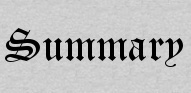 Volume 1

Volume 2

Volume 3

Volume 4

Volume 5

Volume 6

Volume 7

After I read Vampire Game I picked up Demon Diary since it had a similar feel to it, and didn't have a million volumes. However I didn't read it for a few years.
Decided to dive into this short series this year and really loved it! Raenef is so adorable, Eclipse so patient (and sexy..no, it's not that kind of manga, but he's still nice on the eyes). While there is a serious thread running through the story, for the most part it one silly situation after another, but I found myself really drawn to the characters and laughing at their antics (even Eclipse's and Krayon's). Even the most powerful of Demon Lords appear to have their weaknesses...and can look incredibly adorable chibified!
I was a little worried with the first volume, as it had two unrelated stories in it, and while interesting, they took up a fair number of pages. If all volumes were to be like that, Raenef's story was going to be really short. But no worries, the rest of the pages were dedicated to our favorite ditzy Demon Lord.
Kara's art was wonderful, I'm very picky with my manga, while I don't know what the storyline will be like before I start reading, I can see the art right from the start, so I knew this one wouldn't disappoint. And for such a sort series, with only 7 volumes, there was an incredible amount of stuff that got crammed into the novels, good world building and background on how everything worked. Raenef was probably more confused about the world he lived in than we were...well except what happened to Raenef IV part, but I'll let you read to see what I mean. Lots of pretty bishie boys in amazing clothing with amazing magic powers, what more could you ask for?
Oh yes, one girl! Erutis is great fun (though don't tell her that). Couldn't quite warm up to her name, though it was less out of place than Chris'.
If you are a fan of Vampire Game, the only other manga series I've read, I'm sure you'll enjoy Demon Diary. It's not quite as good, but it comes pretty close.