| | |
| --- | --- |
| Title | Million Dollar Duck |
| Series | --- |
| Author | Vic Crume |
| Cover Art | --- |
| Publisher | Scholastic - 1971 |
| First Printing | Scholastic - 1971 |
| Category | Science Fiction |
| Warnings | None |
| Main Characters | Charley, Albert Dooley, Jimmie Dooley |
| Main Elements | Science Fiction |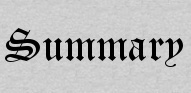 "Charlie! Charlie!" Professor Albert Dooley groans. "Where are you? Which are you?"
If Dooley doesn't find Charley, he'll be in real trouble.
Charley is one duck in a million, and, what's more, a million-dollar duck!
Based on the wildly funny movie from Walt Disney Productions.


Well, what can one say about a book based on a movie, I've yet to read one that was actually any good and wasn't just a kind of scene by scene summary of the movie. And this book is no different. But since I hadn't seen the movie in many, many years, it was kind of fun. The story is kind of ridiculous. A duck get irradiated accidentally, and suddenly starts laying golden eggs. The duck is given to Professor Dooley's son, Jimmy as a pet, since they can't afford to get a dog. But when they discover that every time a dog barks Charlie will lay a golden egg, well in classic Disney mayhem, chaos ensues. Especially when their neighbourhood tax man gets wind of things!
Apparently this book, is based on a movie, that is based on a book, called Mr. Webfoot Waddle by Ted Key.