| | |
| --- | --- |
| Title | The Little Prince |
| Series | --- |
| Author | Antoine de Saint-Exupéry |
| Illustrated By | Antoine de Saint-Exupéry |
| Publisher | CRW Publishing - 2010 |
| First Printing | Editions Gallimard - 1946 |
| Category | Young Adult |
| Printing Status | Available |
| Main Characters | The Little Prince |
| Main Elements | |
| Website | --- |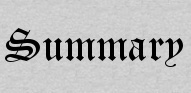 A pilot forced to crash land in the Sahara desert encounters a little prince who is visiting the earth from his own small planet with its three volcanoes and a beautiful flower. Through this meeting, the aviator comes to discover many of life's universal truths which illuminate the human condition with all its foibles, cunning and eccentricities. This wonderful and remarkable book will enchant both children and adults alike. It is a strange and wonderful parable for all ages, championing the beauty and wisdom of childhood which fades when one becomes a 'grown up'.


I grew up on this story as a cartoon on TV. When I got another book involving the author, it dawned on me that I've never actually read the original book, only seen the show, so felt I needed to fix that right away. I had intended to read the French version but I only had the English one handy at the time.
I'm glad I read it when I was older. As I kid I would of course have enjoyed the strange characters, the magic, and simplicity of the story, but would have missed pretty well everything else. It is in fact not a tale for children, but a commentary on the world wrapped up in the guise of a sweet little picture book. About the strange ways that adult humans view the world, how their priorities change as they grow, and how they lose the wonder and magic of the world as they try to quantify and own it. This books leaves you with a lot to think about, including whether or not a little lamb has somewhere, on some tiny planet, eaten a beautiful but vain rose...so long as we don't know, all things are possible.
And while the author will not go down in history as a great artist, there is something special about the illustrations in the book that had it been done any other way just wouldn't have been the same!
I'm now ready to read that other book, Studio Saint-Ex by Ania Szado, to learn more about the strange character that Saint-Exupéry was. A pilot who loved his solitude, and adventurer, a philosopher. A man with a temper and disenchanted, or rather, perhaps simply disappointed, by the world.
Everyone must read this book, not just for it's message, but for the wonderful tale that it is. It was truly a pleasure to read.