| | |
| --- | --- |
| Title | Immortal Unicorn |
| Series | --- |
| Edited By | Peter S. Beagle and Janet Berliner |
| Cover Art | Michael Sabanosh |
| Publisher | HarperCollins - 1998 |
| First Printing | HarperCollins - 1995 |
| Category | Anthology |
| Warnings | None |
| Main Characters | See below |
| Main Elements | See below |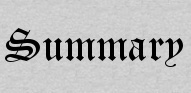 ---Volume 1---
"Taken He Cannot Be"
"What the Eye Sees, What the Heart Feels"
"Old One-Antler"
"Stampede of Light"
"Gilgamesh Recidivus"
"Big Dogs, Strange Days"
"The Tenth Worthy"
"Daughter of the Tao"
"The Devil on Myrtle Ave."
"Dame a la Licorne"
"Convergence"
"The Day of Sounding of Josh M'bobwe"
"The Trouble with Unicorns"
"Professor Gottesman and the Indian Rhinoceros"
---Volume 2---
"Julie's Unicorn"
"Sea Dreams"
'The Same But Different"
"Seven for a Secret"
"The Brew"
"Mirror of Lop Nor"
"The Hunt of the Unicorn"
"Winter Requiem"
"A Rare Breed"
"A Plague of Unicorns"
"Survivor"
"A Thief in the Night"
"Half-Grandma"
"Three Duets for Virgin and Nosehorn"
"We Blazed"
For decades, Peter S. Beagle's world-famous classic The Last Unicorn has captured the hearts and minds of dreamers around the world. Now Beagle recreates the legendary magic of the best-loved mythical creature of all time, and together with Janet Berliner, brings us this collection of astonishing, delightful, and captivating stories of immortality and unicorns by today's top fantasy authors - including himself!


As in any anthology collection there are some good, and there are some bad, and a fair amount in between, including some so bizarre you're not quite sure what to make of them. Most of the tales are fantastical, a few philosophical/metaphorical, and there's a couple science fiction thrown in to the mix. And of course the unicorn isn't always what you expect. Sometimes it is a rhinoceros or an antelope, sometimes merely a piece of cheap jewelry. But always unique (I mean hey, one has Wyatt Earp and Doc Holiday!).
"What the Eye Sees, What the Heart Feels" was one of the most disturbing stories I had ever read. Because of that, I refused to read any of the others before going to bed, the imagery was just so horrible, though the story itself was poignant.
In the end, my favorites in the first volume, were actually the ones by the editors themselves. "The Day of Sounding of Josh M'bobwe" and "Professor Gottesman and the Indian Rhinoceros". while I wasn't much impressed with Unicorn Sonata by Peter S. Beagle, and I have yet to read The Last Unicorn (my expectations are too high, afraid they won't be met) his quality as a writer really shines through in this tale of a philosophy professor with a rhinoceros in his apartment that likes to take long baths.
On the whole, if you like unicorns, you should read this collection. However these are not your sweet innocent little unicorns, they are not for kids.
"Taken He Cannot Be"
Author: Will Shetterly
Main Characters: Wyatt Earp, Doc Holliday
Main Elements: Unicorns
First Published: First printing
"What the Eye Sees, What the Heart Feels"
Author: Robert Devereaux
Main Characters: Death unicorn, Birth unicorn
Main Elements: Unicorns
First Published: First printing
"Old One-Antler"
Author: Michael Armstrong
Main Characters: Malachai, Sam
Main Elements: Unicorns
First Published: First printing
"Stampede of Light"
Author: Marina Finch
Main Characters: Corey Ferris, Mary Scibilin
Main Elements: Unicorns
First Published: A Wizard's Dozen, ed. Michael Stearns - 1993
"Gilgamesh Recidivus"
Author: P.D. Cacek
Main Characters: Gilgamesh
Main Elements: Unicorns
First Published: First publishing
"Big Dogs, Strange Days"
Author: Edward Bryant
Main Characters: Dr. Wu, Barlow Whitaker, Storm Soother, John Colter
Main Elements: Unicorns, gods
First Published: First publishing
"The Tenth Worthy"
Author: Susan Schwartz
Main Characters: Michael Kaye, Jennifer, Merlin, King Arthur
Main Elements: Unicorns, King Arthur
First Published: First publishing
"Daughter of the Tao"
Author: Lisa Mason
Main Characters: Sing Choy, Kwai Ying
Main Elements: Unicorn
First Published: First publishing
"The Devil on Myrtle Ave"
Author: Eric Lustbader
Main Characters: Garland, Tony Valenti
Main Elements: Unicorns, demons
First Published: First publishing
"Dame a la Licorn"
Author: Judith Tarr
Main Characters: Marina, Papa Morgan, Hendrik Manygoats Watanabe
Main Elements: Unicorns, dystopia
First Published: First publishing
"Convergence"
Author: Lucy Taylor
Main Characters: Sable Finley
Main Elements: Unicorns
First Published: First publishing
"The Day of Sounding of Josh M'bobwe"
Author: Janet Berliner
Main Characters: Josh M'bobwe, Gemsie
Main Elements: Unicorns, angels
First Published:> First publishing
"The Trouble with Unicorns"
Author: Nancy Willard
Main Characters: Toby Martinson, Sarah, Betty Belinksy
Main Elements: Unicorns
First Published: First publishing
"Professor Gottesman and the Indian Rhinoceros"
Author: Peter S. Beagle
Main Characters: Professor Gustave Gottesman, Sally
Main Elements: Unicorns
First Published: First publishing
"Julie's Unicorn"
Author: Peter S. Beagle
Main Characters: Farell, Julie
Main Elements: Unicorns
First Published: First publishing
"Sea Dreams"
Author: Kevin J. Anderson & Rebecca Moesta
Main Characters: Elizabeth, Julia
Main Elements: N/A
First Published: First publishing
"The Same But Different"
Author: Janet Berliner
Main Characters: Alex "Legs" Cleveland, Sam Mtshali
Main Elements: Mythology
First Published: First publishing
"Seven for a Secret"
Author: Charles de Lint
Main Characters: Jack, William, Staley, Malicorn
Main Elements: Unicorns
First Published: First publishing
"The Brew"
Author: Karen Joy Fowler
Main Characters: John McBean, Bobby
Main Elements: Unicorns
First Published: First publishing
"Mirror of Lop Nor"
Author: George Gutheridge
Main Characters: Umber, Bunnuq, Jerac, Jailspur
Main Elements: Unicorns
First Published: First publishing
"The Hunt of the Unicorn"
Author: Ellen Kushner
Main Characters: Thomas Berowne, Lazarus Merridon
Main Elements: Unicorns...maybe
First Published: First publishing
"Winter Requiem"
Author: Michael Morano
Main Characters: David, Amduscias
Main Elements: Unicorns, demons
First Published: First publishing
"A Rare Breed"
Author: Elizabeth Ann Scarborough
Main Characters: Susie, Jess
Main Elements: Unicorns
First Published: First publishing
"A Plague of Unicorns"
Author: Robert Sheckley
Main Characters: Ctesiphon, Heldonicles, Calixitea
Main Elements: Unicorns
First Published: First publishing
"Survivor"
Author: Dave Smeds
Main Characters: Tray Chesley
Main Elements: Unicorns
First Published: First publishing
"A Thief in the Night"
Author: S.P. Somtow
Main Characters: Jess
Main Elements: Unicorns, Demons
First Published: First publishing
"Half-Grandma"
Author: Melani Tem
Main Characters: Amelia, Brandon
Main Elements: Unicorns
First Published: First publishing
"Three Duets for Virgin and Nosehorn"
Author: Tad Williams
Main Characters: Father Joao, Marje, the Artist
Main Elements: Unicorns
First Published: First publishing
"We Blazed"
Author: Dave Wolverton
Main Characters: Alexander Dane, Kaitlyn
Main Elements: Unicorns, Science Fiction
First Published: First publishing