| | |
| --- | --- |
| Title | Help! I'm Trapped in my Teacher's Body |
| Series | --- |
| Author | Todd Strasser |
| Cover Art | --- |
| Publisher | Scholastic Inc. - 1993 |
| First Printing | --- |
| Category | Children |
| Warnings | None |
| Website | toddstrasser.com |
| Main Characters | Jake Sherman, Jessica Sherman, Mr. Dirksen |
| Main Elements | Science fiction |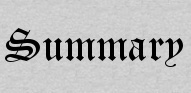 It's everyone's worst nightmare...come true!
Jake Sherman used to be your average, ordinary twelve year old, until he became a completely different person. Tall, skinny, balding, nerdy...OH NO! Jake's turned into his weirdo teacher, Mr. Dirksen!
It's bad enough that Jake's an adult now, but a teacher? The geekiest, most made fun-of teacher in the whole school? Jake's sister Jessica is the only person who'll believe him - and even she's a little suspicious.
Jake and Jessica better find a way to get things back to normal fast - not only because Jake's going crazy, but also because dorky Mr. Dirksen is running around in Jake's body! The nightmare is only beginning.


I happen to enjoy body switching stories. After all, who wouldn't want to be someone else? Then again, being in your teacher's body, with a bad back, poor eyesight and finding yourself out of breath just walking down the street, may not be exactly what one had in mind. I consider this book a fun read.