| | |
| --- | --- |
| Title | Halloween: Magic, Mystery, and the Macabre |
| Series | --- |
| Editor | Paula Guran |
| Cover Art | Sandra Cunningham |
| Publisher | Prime Books - 2013 |
| First Printing | Prime Books - 2013 |
| Category | Anthology |
| Warnings | None |
| Main Characters | See below |
| Main Elements | See below |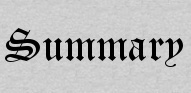 The farther we've gotten from the magic and mystery of the past, the more we've come to love Halloween - the one time each year when the mundane is overturned in favor of the bizarre, the "other side" is closest, and everyone can become anyone (or anything) they wish...and sometimes what they don't. Introducing eighteen original stories from mistresses and masters of the dark, celebrating the most fantastic, enchanting, spooky, and supernatural of holidays.


I don't know what it is about anthologies but I find they often put the one I like the least first, so that I always start off disappointed in the anthology. I didn't care much for Thirteen, maybe it's just me, but I found a lot of gems as I progressed.
A Long Way Home made me interested in reading the rest of the Pine Deep books, hopefully they all have interesting twists to them. We the Fortunate Bereaved has one town celebrating Halloween in a very unique way with some unexpected consequences. I also really enjoyed From Dust, perhaps because I've always like crows and ravens. All Souls Day was also an unexpected and enjoyably spooky read.
Others were more unusual takes on Halloween, such as The Halloween Men (which has a rather macabre twist at the end). Whilst the Night Rejoices Profound and Still takes place on Mars and wonders how a holiday observed one way on Earth today might evolve on another world, centuries from now. Quadruple Whammy might have a slow start, but it certainly ends up in a less than standard Halloween ending.
And of course there have to be a few that have such an ambiguous ending that you're not sure what the point of the story was, or what the supernatural element even is! Black Dog and Angelic are two examples.
However, on the whole I enjoyed reading one or two a day over the entire month. A couple were macabre but most were magic or mystery which I much prefer. Overall I recommend it for those dark fall days when things lurk in the shadows...
Plus you have to admit that cover just puts one into a Halloween mood with just a glance.
"Thirteen"
Author: Stephen Graham Jones
Main Characters: Gracie, Marcus
Main Elements: Spirits

"The Mummy's Heart"
Author: Norman Partridge
Main Characters: Charlie Steiner
Main Elements: Mummies

"Unternehmen Werwolf"
Author: Carrie Vaughn
Main Characters: Fritz, Maria Lang
Main Elements: Werewolves, witches

"Lesser Fires"
Author: Steve Rasnic Tem & Melanie Tem
Main Characters: Clara
Main Elements: Ghosts

"Long Way Home"
Author: Jonathan Mayberry
Main Characters: Donny, Jim
Main Elements: Vampires

"Black Dog"
Author: Laird Barron
Main Characters: Unnamed man and woman
Main Elements: ???

"The Halloween Men"
Author: Maria V. Snyder
Main Characters: Antonella
Main Elements: ???

"Pumpkin Head Escapes"
Author: Lawrence C. Connolly
Main Characters: Glenn, Elle
Main Elements: ???

"Whilst the Night Rejoices Profound and Still"
Author: Caitlin R. Kiernan
Main Characters: Beata, Jack, Beryl
Main Elements: Science Fiction

"For the Removal of Unwanted Guests"
Author: A. C. Wise
Main Characters: Michael
Main Elements: Witches

"Angelic"
Author: Jay Caselberg
Main Characters: Martin, Estella
Main Elements: ???

"Quadruple Whammy"
Author: Chelsea Quinn Yarbo
Main Characters: Jenkins, Samson, Connors, Spink, Doyle, Smith, Flanders, Hastings, Wadley
Main Elements: Aliens

"We the Fortunate Bereaved"
Author: Brian Hodge
Main Characters: Bailey, Cody, Melanie
Main Elements: Ghosts

"All Hallows in the High Hills"
Author: Brenda Cooper
Main Characters: Mel, Jack, Justine
Main Elements: Faeries (I think)

"Trick or Treat"
Author: Nancy Kilpatrick
Main Characters: Malina
Main Elements: Witches

"From Dust"
Author: Laura Bickle
Main Characters: Jeannie
Main Elements: Spirits

"All Souls Day"
Author: Barbara Roden
Main Characters: Debra, Richard
Main Elements: Ghosts

"And When You Called Us We Came To You"
Author: John Shirley
Main Characters: Chun, Maura, Cliff, Julie, Gwen
Main Elements: Spirits