| | |
| --- | --- |
| Title | The Fox with Cold Feet |
| Series | --- |
| Author | Bill Singer |
| Illustrated By | Dennis Kendrick |
| Publisher | Parents Magazine Press 1980 |
| First Printing | Parents Magazine Press 1980 |
| Category | Children |
| Warnings | None |
| Main Characters | Fox |
| Main Elements | Anthropomorphic |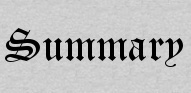 Wanting to protect his feet from the snow, Fox collects an odd assortment of make-shift boots from his animal friends for doing them favours, but just who benefits more is questionable.


You know when you pick up a book you hadn't look at in a couple of decades and realized you could practically remember the story word for word? That's how you know it was one of your favorite books as a kid. And this would be one of mine.
Fox is a silly creature, who crawls out of his den one day to discover that the ground is covered with snow. But snow is cold! A bird suggests he get himself a set of boots...but where does a fox find boots? Thus he sets off to ask various animals for their help in getting boots, and one at a time he succeeds. Only it wasn't quite what Fox had in mind, and suddenly the snow didn't see so bad after all.