| | |
| --- | --- |
| Title | The Empty House and Other Stories |
| Series | --- |
| Author | Algernon Blackwood |
| Cover Art | --- |
| Publisher | --- |
| First Printing | 1916 |
| Category | Anthology |
| Warnings | None |
| Main Characters | See below |
| Main Elements | See below |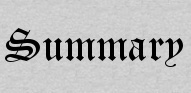 "The Empty House"
"A Haunted Island"
"A Case of Eavesdropping"
"Keeping His Promise"
"With Intent to Steal"
"The Wood of the Dead"
"Smith: An Episode in a Lodging-House"
"A Suspicious Gift"
"The Strange Adventures of a Private Secretary in New York"
"Skeletion Lake: An Episode in Camp"


So continuing to read Algernon Blackwood works I gave this collection of ghost stories a try. None of them were terribly scary but several were quite interesting such as "Keeping His Promise". Otherwise are not even supernatural, such as "A Suspicious Gift" but was still an interesting twist at the end. Overall I don't have too much to say about this collection, nothing great, nothing terrible, but if you are into older ghost tales this might appeal to you.
Keep in mind that the character Jim Shorthouse appears in several stories, but it appears that it was just a name that Blackwood liked, and that in fact it was a different character each time.
"The Empty House"
Main Characters: Shorthouse, Aunt Julia
Main Elements: Ghosts
First Published: ---
"A Haunted Island"
Main Characters: Unnamed
Main Elements: Ghosts
First Published: ---
"A Case of Eavesdropping"
Main Characters: Jim Shorthouse
Main Elements: Ghosts
First Published: ---
"Keeping His Promise"
Main Characters: Marriott, Field
Main Elements: Ghosts
First Published: ---
"With Intent to Steal"
Main Characters: Shorthouse
Main Elements: Ghosts
First Published: ---
"The Wood of the Dead"
Main Characters: Unnamed
Main Elements: Ghosts
First Published: ---
"Smith: An Episode in a Lodging-House"
Main Characters: Smith
Main Elements: Demons
First Published: ---
"A Suspicious Gift"
Main Characters: Blake
Main Elements: ---
First Published: ---
"The Strange Adventure of a Private Secretary in New York"
Main Characters: Marriott, Field
Main Elements: Jim Shorthouse, Sidebotham, Garvey, Marx
First Published: ---
"Skeletion Lake: An Episode in Camp"
Main Characters: Rushton
Main Elements: ---
First Published: ---