| | |
| --- | --- |
| Title | There's No Such Thing as a Dragon |
| Series | --- |
| Author | Jack Kent |
| Illustrated By | Jack Kent |
| Publisher | Editions des Deux Coqs d'Or - 1989 |
| First Printing | Western Publishing Company - 1975 |
| Category | Children |
| Warnings | None |
| Main Characters | Martin Blondin |
| Main Elements | Dragons |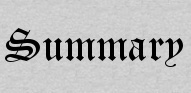 "Les dragons n'existent pas!" dit madame Blondin
"OUI! Ils existent!" crie Martin.
Qui a raison?
"Dragons don't exist!" said Mrs Blondin.
"YES! They exist!" shouts Martin.
Who is right?


One morning Martin wakes up to find a little dragon sitting on the foot of his bed. Rushing down to his mother, she replies that dragon's don't exist. And because dragons don't exist, when Martin's mother serves breakfast she doesn't tell the dragon to sit on a chair instead of on the table. And because dragons don't exist, no one notices how fast the little dragon grows. Even as Martin's mother has to climb through a window to get around the dragon to vacuum the house, but still, the dragon couldn't possibly exist. And the dragon keeps right on growing, whether or not anyone believes he's really there! Imagine what happens when he becomes the size of a house!
A cute story with cute illustrations. But if you really want a fun book by this author, try Socks for Supper. That was one of my childhood favorites!