| | |
| --- | --- |
| Title | Crawling Between Heaven and Earth |
| Series | --- |
| Author | Sarah A. Hoyt |
| Cover Art | --- |
| Publisher | Baen - 2002 |
| First Printing | --- |
| Category | Anthology |
| Warnings | None |
| Main Characters | See below |
| Main Elements | See below |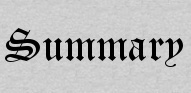 "Elvis Died for Your Sins"
"Like Dreams of Waking"
"Ariadne's Skein"
"Thirst"
"Dear John"
"Trafalgar Square"
"The Green Bay Tree"
"Another George"
"Songs"
"They Vain Worlds"
"Crawling Between Heaven and Earth"
Eleven previously uncollected fictions. Includes reprints from the pages of Absolute Magnitude, Analog, Dark Regions Magazine, Dreams of Decadence, and Weird Tales, three original stories, plus the novelette "Songs."


I've been reading a fair number of anthologies lately, and this must be one of my favorites. Overall the stories were strong and well written, not a case of a couple good ones and a whole bunch of mediocre ones. And they are all different, from science fiction to fantasy to historical. The one uniting theme being that none of the stories had much of a happy ending, some bittersweet but not outright happy, and several had some interesting twists.
There are several I really enjoyed. Elvis Died for Your Sins because of the unique use of the characters, Like Dreams Waking for the "was it real" aspect, Ariadne's Skein for the sad ending, Thirst for taking place in ancient Rome, Another George for a unique look at dragons, Songs again for the bittersweet ending, Thy Vain Worlds for being just so strange and unexpected.
And of course Crawling Between Heaven and Earth, part of Hoyt's Shakespearean series of which I've read Ill Met By Moonlight and have been trying without much success to get the rest of the series.
This collection used to be available on the Baen Free Library site but it was taken down.
"Elvis Died for your Sins"
Main Characters: Elroy Peters, Mariann
Main Elements: Spirits
First Published: ---
"Like Dreams of Waking"
Main Characters: The doctor, the patient
Main Elements: Spirits
First Published: ---
"Ariadne's Skein"
Main Characters: Ariadne, Pol
Main Elements: Science Fiction
First Published: ---
"Thirst"
Main Characters: Hylas, Antinus, Trajan
Main Elements: Vampires
First Published: ---
"Dear John"
Main Characters: Marilyn, John
Main Elements: Science Fiction
First Published: ---
"Trafalgar Square"
Main Characters: Yu Lin, Emma Dorset
Main Elements: Alternate History
First Published: ---
"The Green Bay Tree"
Main Characters: Susannah, John Hall, Shakespeare
Main Elements: Historical
First Published: ---
"Another George"
Main Characters: George
Main Elements: Dragons
First Published: ---
"Songs"
Main Characters: Nick, Phil
Main Elements: Spirits
First Published: ---
"Thy Vain Worlds"
Main Characters: Kratrina
Main Elements: Aliens
First Published:
"Crawling Between Heaven and Earth"
Main Characters: Will & Edmund Shakespeare
Main Elements: Faeries
First Published: ---