| | |
| --- | --- |
| Title | Christmas Comes to Monster Mountain |
| Series | --- |
| Author | John Barrett |
| Illusrated By | Rick Reinert |
| Publisher | Ideals Publishing Corp - 1981 |
| First Printing | Ideals Publishing Corp - 1981 |
| Category | Children |
| Warnings | None |
| Main Characters | Ted E. Bear, Santa Claus, Count Dracula |
| Main Elements | Vampires, witches, anthropomorphic, elves |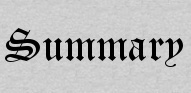 ---NA---


Dracula is up for re-election on Monster Mountain and he needs to do something really bad to get the votes of the other monsters. So what could be more evil, most dastardly, then capturing Santa and prevent him from handing out toys to all the good girls and boys? It is up to Ted E. Bear to rescue Christmas and make sure no one wakes up disappointed Christmas morning.
What could be better in a Christmas story than one that features a vampire as a main character? Ok, I'll admit I like vampire novels, and who knows, maybe when my mother gave me this book back in 1985 she started my interest in the genre.
But vampires aside, I still love this book. The illustrations are big and gorgeous, and the story classic Christmas fare. And after having gone through the other Christmas books, it's also a little more unique. No cute kittens in this one, though the reindeer are actually quite adorable.