| | |
| --- | --- |
| Title | By Blood We Live |
| Series | --- |
| Editor | John Joseph Adams |
| Cover Art | David Palumbo |
| Publisher | Night Shade Books - 2009 |
| First Printing | Night Shade Books |
| Category | Anthology |
| Warnings | None |
| Main Characters | See below |
| Main Elements | Vampires |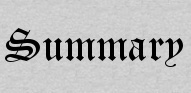 Snow, Glass, Apples — Neil Gaiman
The Master of Rampling Gate — Anne Rice
Under St. Peter's — Harry Turtledove
Child of an Ancient City — Tad Williams
Lifeblood — Michael A. Burstein
Endless Night — Barbara Roden
Infestation — Garth Nix
Life is the Teacher — Carrie Vaughn
The Vechi Barbat — Nancy Kilpatrick
The Beautiful, The Damned — Kristine Kathryn Rusch
Pinecones — David Wellington
Do Not Hasten to Bid Me Adieu — Norman Partridge
Foxtrot at High Noon — Sergei Lukyanenko
This is Now — Michael Marshall Smith
Blood Gothic — Nancy Holder
Mama Gone — Jane Yolen
Abraham's Boys — Joe Hill
Nunc Dimittis — Tanith Lee
Hunger — Gabriela Lee
Ode to Edvard Munch — Caitlνn R. Kiernan
Finders Keepers — L. A. Banks
After the Stone Age — Brian Stableford
Much at Stake — Kevin J. Anderson
House of the Rising Sun — Elizabeth Bear
A Standup Dame — Lilith Saintcrow
Twilight — Kelley Armstrong
In Darkness, Angels — Eric Van Lustbader
Sunrise on Running Water — Barbara Hambly
Hit — Bruce McAllister
Undead Again — Ken MacLeod
Peking Man — Robert J. Sawyer
Necros — Brian Lumley
Exsanguinations — Catherynne M. Valente
Lucy in Her Splendor — Charles Coleman Finlay
The Wide, Carnivorous Sky — John Langan
One for the Road — Stephen King
Vampires. They are the most elegant of monsters--ancient, seductive, doomed, deadly. They lurk in the shadows, at your window, in your dreams. They are beautiful as anything you've ever seen, but their flesh is cold as the grave, and their lips taste of blood. From Dracula to Twilight; from Buffy the Vampire Slayer to True Blood, many have fallen under their spell. Now acclaimed editor John Joseph Adams brings you 33 of the most haunting vampire stories of the past three decades, from some of today's most renowned authors of fantasy, science fiction, and horror.
Charming gentlemen with the manners of a prior age. Savage killing machines who surge screaming from hidden vaults. Cute little girls frozen forever in slender bodies. Long-buried loved ones who scratch at the door, begging to be let in. Nowhere is safe, not mist-shrouded Transylvania or the Italian Riviera or even a sleepy town in Maine. This is a hidden world, an eternal world, where nothing is forbidden... as long as you're willing to pay the price.
Edited by John Joseph Adams (Wastelands, The Living Dead), By Blood We Live features over 200,000 words of the very best in vampire fiction. Thirsty? By Blood We Live will satisfy your darkest cravings...


Quite a collection of well-known authors, but on my eReader I only had selections from this collection, which can be found for free at the Baen Free Library. I'm tempted now to go out and buy the full anthology as this sampling has merely whetted my thirst for more.
One observation though...does *every* vampire anthology have to contain The Master of Rampling Gate by Anne Rice?
"Under St. Peter's" starts off the free anthology on a controversial note. What if Jesus was living eternal not in Heaven, but locked away in the basement of St. Peter's? And what does that mean to the handful who know this secret? It was an interesting story.
"Lifeblood" asks the question, if vampires can be repelled by symbols of Christianity, how would a Jew protect himself from the undead. Would the Star of David work? Do vampires plague only those of the Christian faith? While not entirely convinced of the resolution of the story, the ideas behind it are thought provoking.
Out of the selection, I think I liked "Do Not Hasten to Bid Me Adieu" the least. Don't get me wrong, I enjoy retelling's of Stoker's Dracula, after all there is a lot of room to say the author changed the story, or to bits that were left out of the story, to try to explain inconsistencies. I just didn't like this particular story, of Quincey Morris bringing Lucy Westenra back to his hometown with him...in a coffin. It was just sort of weird. I did like the idea of mixing up Dracula with Van Helsing, that made for an interesting, though minor, twist!
"This is Now" is more a psychological tale. There is *something* on the other side of the fence. A group of three men once went over the fence, 20 years ago, and decide to go back. What did they find on the other side when they were just teens, and are they willing to face it as adults? This is more a tale of childhood dreams lost, of lives not what we'd thought they would be, with a dark secret in the background. I kind of enjoyed this one, though the vampires need not even have been vampires for all we know.
"After the Stone Age" was a rather intriguing one. While the names Mina and Lucy are symbolic to this tale, it isn't a retelling of Dracula. Mina is tired of dieting, nothing seems to work, until Lucy introduces her to the After Dark club. True, she may not live beyond 50, but hey, at least she'll be thin. Interesting take on what a vampire really is, and how humans and their close kin can coexist.
"House of the Rising Sun". I love that song. I was reading this tale on my eReader on public transit and wanted nothing more than to rush home and play this song. The story itself was interesting, nothing spectacular, but argh, I feel like an idiot, I can't figure out who the protagonist Tribute is! Google refuses to tell...ok, taking all the hints, I did eventually Google it. It was my first guess but I didn't think he'd done that song. And no, I won't tell, but yes, you should know who he is, even if like me, you were born after he'd died.
"Peking Man" takes the origins of vampires back in time...far back in time. And also shows that just because you are a creature of the night, you may not know your origins any better than we know our own.
"Exsanguinations: A Handbook for the Educated Vampire". We have human scholars writing about human history, psychology and culture. Why not the same in the vampiric world? Should they not be interested in their own natures? Vampire scholars debating fact and fiction in vampire universities?
"Lucy, In Her Splendor". Ah poor Lucy, having lent her name to three characters in only 9 stories. Sometimes strong, sometimes weak, always a snack for vampires. Here Lucy runs a bed-and-breakfast with her husband when she mysteriously becomes ill. And what exactly is boarded up inside the old pump-house? A tale of temptation, do you or do you not actually want to become a vampire? It terrifies, and yet, so exciting.
"Under St. Peter's"
Main Characters: Jesus, the Pope, Deacon Guiseppe
First Published: The Secret History of Vampires - 2007
"Lifeblood"
Main Characters: Lincoln & Joseph Kliman, Erno Gross
First Published: New Voices in Science Fiction - 2003
"Do Not Hasten to Bid Me Adieu"
Main Characters: Quincey Morris, Lucy Westenra
First Published: Love in Vein - 1994
"This is Now"
Main Characters: Henry, Pete, Dave
First Published: BBCi Cult Vampire Magazine - 2004
"After the Stone Age"
Main Characters: Mina, Lucy, Marcian, Szandor
First Published: BBCi Cult Vampire Magazine - 2004
"House of the Rising Sun"
Main Characters: Tribute, Sycorax
First Published: The Third Alternative - 2005
"Peking Man"
Main Characters: Franz Weidenreich, Brancusi
First Published: Dark Destiny III - 1996
"Exsanguinations: A Handbook for the Educated Vampire"
Main Characters: Anna S. Oppenhagen-Petrescu
First Published: 2005
"Lucy, in Her Splendor"
Main Characters: Lucy, Martin, Pitr
First Published: ???