| | |
| --- | --- |
| Title | Book of Enchantments |
| Series | --- |
| Author | Patricia C. Wrede |
| Cover Art | Amy Ning |
| Publisher | Harcourt Brace & Company - 1996 |
| First Printing | --- |
| Category | Anthology |
| Warnings | None |
| Main Characters | See below |
| Main Elements | See below |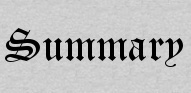 "Rikiki and the Wizard"
"The Princess, the Cat, and the Unicorn"
"Roses by Moonlight"
"The Sixty-two Curses of Caliph Arenschadd"
"Earthwitch"
"The Sword-Seller"
"The Lorelei"
"Stronger than Time"
"Cruel Sisters"
"Utensile Strength"
"Quick After-Battle Triple Chocolate Cake"
Here is a book heavy with magic: a black sword of cruel potency, a plumed serpent drawn from stone, the lycanthropic spell of an unthinking sultan, a harp made of bone that sings of murder, and - from Queen Cimorene's kitchen - the Frying Pan of Doom.
And here is a book heavy with heroes: girls and boys, the innocent and the guilty, those who are magic-ridden or magic controlling or lost to magic's awesome power.
Popular author Paricia C. Wrede has woven magic and metaphor, present and past, to create this tapestry of ten haunting tales.


Anyone familiar with Wrede's Enchanted Forest series would look forward to her take on traditional fairy tales, where the Princess is rarely in distress, and more often than not has to save her Knight in shining Armour. The first couple of tales as two such stories. The third is different, a much more thoughtful tale about our choices in life, their consequences, and whether or not we can fix our mistakes.
I could go on and describe each one, but I think that would ruin the fun. They are all different from one another, some serious, some downright ridiculous. We have tales about werewolves that are funny and tales about roses that are thoughtfully sad, and at the very end, a recipe for chocolate cake (modern day instructions included). And of course, for Enchanted Forest fans, a brand new story about Queen Cimorene and King Mendanbar.
This is a book for lovers of fairy tales with a twist, for fantasy mixed with fun, and a few traditional tales thrown in as well. I highly recommend this book.
"Rikiki and the Wizard"
Main Characters: Ryvenna, Rikiki
Main Elements: Gods, Wizards
First Published:
Liavek: the Players of Luck, ed. Emma Bull and Will Shetterly - 1986
"The Princess, the Cat, and the Unicorn"
Main Characters: Princess Elyssa, Prince Riddle, Enchanted Forest
Main Elements: Unicorns, Anthropomorphized Animals
First Published:
The Unicorn Treasury, ed. Bruce Coville- 1978
"Roses by Moonlight"
Main Characters: Adrian, Samantha
Main Elements: Sorceress
First Published:
First publishing
"The Sixty-two Curses of Caliph Arenschadd"
Main Characters: Imani, Tumpkin
Main Elements: Wizards, Werewolves
First Published:
A Wizard's Dozen, ed. Michael Stearns - 1993
"Earthwitch"
Main Characters: Mariel, Eric Rydingsword
Main Elements: Sorceress
First Published:
First publishing
"The Sword-Seller"
Main Characters: Auridan, Cyndal, Hervan, Sympas, Kessas
Main Elements: Enchanted object
First Published:
1990 - Tales of the Witch World, ed. Andre Norton - 1990
"The Lorelei"
Main Characters: Dan, Janet, the Lorelei
Main Elements: Legendary being
First Published:
First publishing
"Stronger than Time"
Main Characters: Arven, Sleeping Beauty
Main Elements: Ghosts
First Published:
Black Thorn, White Rose, ed. Ellen Datlow and Terri Windling - 1994
"Cruel Sisters"
Main Characters: Anne, Eleanor, Margaret, William
Main Elements: Enchanted object
First Published:
First publishing
"Utensile Strength"
Main Characters: Queen Cimorene, King Mendanbar, Dayster, Willin, Annalisa
Main Elements: Enchanted object
First Published:
First publishing
"Quick After-Battle Triple Chocolate Cake"
Main Characters: NA
Main Elements: Chocolate cake!
First Published:
First publishing