| | |
| --- | --- |
| Title | Bedtime Stories |
| Series | --- |
| Author | Eileen Colwell |
| Illustrated By | Jennie Schofield, Margarert Gold, David Anstey |
| Publisher | Ladybird Books - 1982 |
| First Printing | Ladybird Books - 1982 |
| Category | Children |
| Warnings | None |
| Main Characters | --- |
| Main Elements | Anthropomorphic |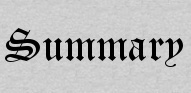 Stories

The Little Red Jersey - Lilian McCrea
Clever Polly - Catherine Storr
Hob Nob - Ruth Ainsworth
The Turnip
Simon's Unlucky Day - Vera Colwell
The Lost Kitten - Margaret Law
The Little Wooden Soldier - Ruth Ainsworth
The Little Car is Looked After - Liela Berg
Keep Out! - Eileen Colwell
The Hot Potatoe - Donald Bisset
The Little Hare and the Tiger - Elizabeth Clark
Alfred and the Fierce Fiery Fox - Helen Cresswell
What a Surprise! - Dorothy Edwards
The Bus that Wouldn't Go - Margaret Law
J for John - Vera Colwell
The Baker's Cat - Joan Aiken
Rabbits go Riding - Anita Hewett
A Bargain for the Brambles - Ursula Morray Williams
Elephant Big and Elephant Little - Anita Hewett
The Adventures of Littlenose: The Giant Snowball - John Grant

Poems

Tadpoles - Rose Fyleman
When I Was One - A.A. Milne
Marching in our Wellingtons - Clive Sansom
Sea - Leonard Clark
White Fields - James Stephens
Mrs Peck Pidgeon - Eleanor Farjeon
If I Were an Apple
Down the Stream - Spike Milligan
The Cupboard - Walter de la Mare
If you Find a Little Feather - Beatrice Schenk de Regniers
Tails


This book brings back fond childhood memories, and some of these stories I remember almost word-for-word. In other cases I have vivid memories of just the illustrations. And of course there were a few I was sure I'd never seen before.
As in the introduction to this book, there is a wide variety of stories, and all children ages 3 to 6, girl or boy, will find a few that they will love. Each story comes with one or more illustrations to entertain your child while you read them stories which are the prefect length just before bed.
As to the fantasy aspects, well you have talking animals, a red sweater with feeling, a train that likes to do a good job, among many other creatures and things come to life. No fairies in these tales though, and the only magic occurs when a group of children purchase some special shoes. But there is a different kind of magic in these tales, the kind that you rediscover when you reread this book as an adult and you are transported back to before you even went to school, when your parents were tucking you in to bed at night.