| | |
| --- | --- |
| Title | L'ange et the diable the Noel |
| Series | J'Aime Lire |
| Author | Marie-Helene Delval |
| Illustrated By | Mette Ivers |
| Publisher | Les Editions Heritage Inc - 1990 |
| First Printing | --- |
| Category | General |
| Warnings | None |
| Main Characters | Isabelle |
| Main Elements | Angels, Devils |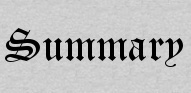 Le soir de Noel, une petite fille quitte sa maison en pleurant. Elle ne sait pas que deux statues de pierre se sont envolees de la cathedrale et la suivent dans la nuit.
On Christmas Eve, a little girl leaves her house while crying. She doesn't know that two statues of stone have taken flight from the cathedral and are following her in the night.


In school I used to read a lot of J'aime Lire books, they are more a magazine than a book really, with a story at the beginning, a comic strip with Tom-Tom and Nana, and usually something else as well, maybe an article one some topic. There are also usually some games to play like riddles and word searches.
In this particular story, an angel and a devil (both statues that adorn the cathedral) come to life on Christmas Eve and make a wager. The devil bets that the little girl will not find the help she needs for her sick mother. The angel bets that the world is good, and that she will find charity when she needs it most. And so the two of the follow her as she goes to her rich aunt and attempts to get some food and medicine. But the aunt is none too pleased to have the poor child interrupt her Christmas party!